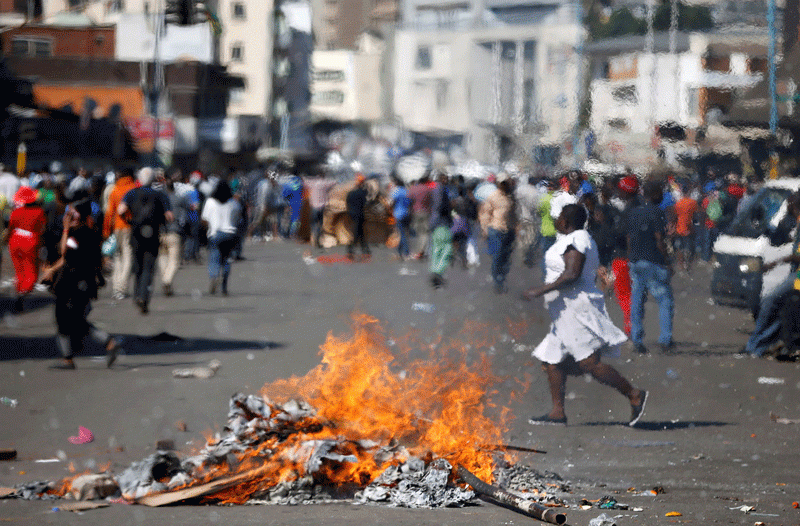 COMMUNITY organisation Heal Zimbabwe Trust (HZT) has predicted violence during the country's 2023 elections, saying the environment is not yet conducive for peaceful polls.
HZT reached this conclusion following the violence and alleged vote rigging that marred recent by-elections.
Posting on its Twitter handle this week HZT, which has already formed peace clubs around the country to preach unity ahead of polls expected next year, accused the National Peace and Reconciliation Commission (NPRC) and the Zimbabwe Human Rights Commission of failing to execute their mandates of promoting peace in the country.
In an interview with NewsDay yesterday HZT spokesperson Rawlings Magede said: "The situation on the ground is worrying at the moment because political parties have started mobilising for the 2023 elections, but the environment that is obtaining is not conducive for free, peaceful and credible elections.
Citing the violence that preceded the Gokwe-Kabuyuni by-elections as an indicator to the rising political temperatures ahead of next year's elections, he said independent commissions, ZHRC and NPRC charged to deal with human rights protection and building peace have not done "anything significant".
"In 2022 we had more than 15 by-elections that were violent. What is worrying is that it's business as usual for the commissions. The ZHRC should investigate incidents of violence and recommend prosecution while the NPRC must set early warning response systems for early detection of violence. This can help address incidents of violence," Magede added.
Election Resources Centre programmes manager Solomon Bobosibunu weighed in saying: "Perpetrators of violence, no matter their standing, must be arrested and electoral justice applied. A peaceful election is not possible where violence is used."
NPRC spokesperson Obert Gutu, however, told NewsDay yesterday that his commission is always on the ground promoting peace.
"We are always on the ground, people should not be quick to criticise before analysing the mandate of each and every commission. We have seven departments at NPRC, we have a department which deals with peace and reconciliation, we also have a department which deals with conflict and that detects early warning signs," Gutu said
ZHRC officer Tinashe Makuyana told a Centre for Natural Resources Governance workshop last week that they are incapacitated to deal with human rights abuses in the country.
Follow Kenneth on Twitter @KennethNyangan1
Related Topics