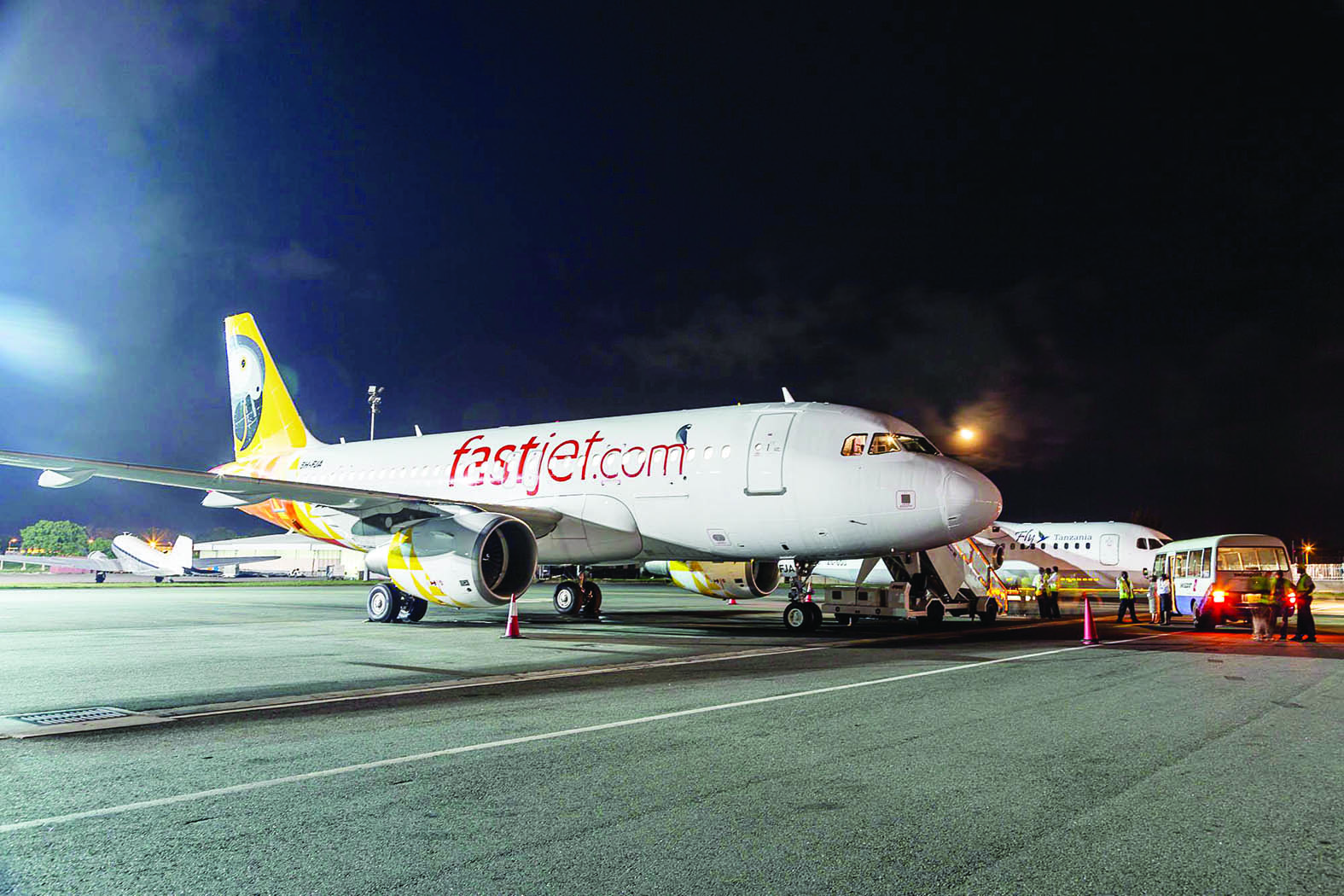 THE planned low-cost carrier, fastjet Zimbabwe, has partnered with the Zimbabwe Tourism Authority (ZTA) to bring a Tanzanian delegation of tour operators and media to the Sanganai/Hlanganani Tourism Expo in Harare.
The visitors will attend the Expo from June 18 to 20, where they will have the opportunity to engage with all the participating exhibitors. In addition, the delegation will be treated to a Zimbabwean tour to see some of the country's tourist attractions.
The Sanganai/Hlanganani World Tourism Expo is an annual tourism trade fair organised by the ZTA to showcase Africa's best tourism products against the backdrop of Zimbabwe's own attractions, and welcomes travel trade representatives and media from all over the world.
"We welcome the opportunity to work closely with the Zimbabwe Tourism Authority to help realise its admirable goal of stimulating inward-bound tourism to Zimbabwe," said fastjet chief commercial officer Richard Bodin.
"Affordable air travel is key to the growth of the Zimbabwean economy, particularly in the tourism sector."
The partnership with ZTA comes after the Transport and Infrastructural Development ministry, which administers the Zimbabwean Civil Aviation Authority, granted fastjet an Air Service Permit earlier this year.
This paves the way for the airline to continue its plans to establish a majority locally-owned, low-cost airline that will give Zimbabweans and international tourists the freedom to fly within the southern African region or to connect to flights going further afield at affordable fares.
The airline recently hosted a recruitment drive for personnel. Key domestic routes that could be initially serviced by fastjet Zimbabwe from Harare are Victoria Falls and Bulawayo. The airline intends establishing international routes initially from Harare to Johannesburg and Cape Town in South Africa, Nairobi in Kenya and Lusaka in Zambia.
"These flights will offer Zimbabwean citizens and international visitors greater choice to travel the country at affordable fares and pursue commercial and tourism opportunities due to international flights to and from Zimbabwe," Bodin said.