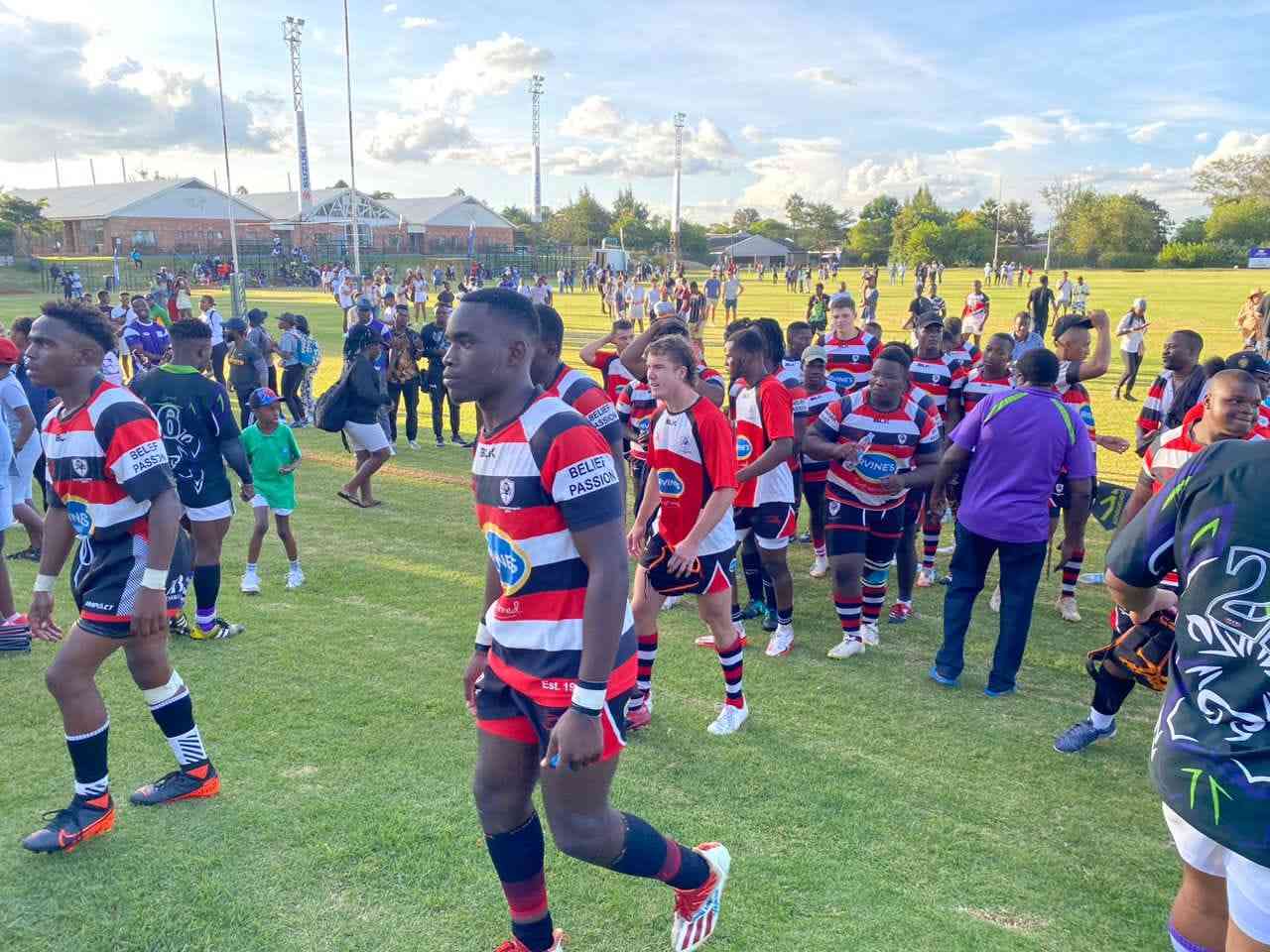 OLD Georgians (OGs) co-head coach Fortune Chipendu reckons their new-look side is still work in progress despite a 57-17 win against neighbours UZ Stallions in the opening match of the Paramount Garments Senior Championship at Old Georgians Sports Club on Saturday.
After getting a bye during last week's season opener, OGs finally got their campaign underway against UZ Stallions, who are making a return to the top-tier league.
Despite not being at their best, the Dragons, who are aiming for a domestic double after winning the Paramount Garments Under-20 League, still did well enough to secure a bonus point victory which lifted them to the summit of the Paramount Garments Senior Championship.
Old Georgians are one of the four teams in the eight-team league with five points alongside Old Hararians, Harare Sports Club and Pitbulls, but they have a superior points difference.
However, former Zimbabwe rugby international Chipendu, who is coaching the OGs side this season together with his ex-teammate Jacques Leitao warned against reading too much into the result and reckons his charges still have a lot of work to do.
"I think we could have done much better as a team. We played a game of two halves, we played quite well in the first half and stuck to our structure a little bit although it wasn't up to our standard which was a bit of a concern to me," Chipendu said.
"In the second half we did chat about it, but it didn't get better, the guys were playing loose balls a lot and there were a lot of handling errors. I think we can try and improve on that if we want to compete, if we do that against teams such as Old Hararians and Harare Sports Club we are going to struggle."
Chipendu said Old Georgians, who fielded a new-look side on Saturday, with the exception of the seasoned duo of full-back Kuda Chiwanza and captain Jeremiah Jaravaza, will be taking it one game at a time this season.
"As far as our goals of the season are concerned, when we discussed it as the technical team, we agreed that we are going to take it one game at a time and see where we end by the time the season ends. We can't underestimate Old Hararians and Harare Sports Club. They have really good depth in their squad and they're quite competitive," he said.
Meanwhile, in other matches played at Old Georgians Sports Club on Saturday, Pitbulls – who recently made the step up from the Under-19 League to the seniors' division – began their campaign on a winning note with a 25-10 win over Police Defenders.
In the Women's League, defending champions FS Raiders began their season with a dominant 83-0 win against Old Hararians while OGs Pitbulls secured a 63-10 victory against Hacliffe.
In the men's Division One, Old Georgians' third-string side, OGs Barbarians beat XP Horns 49-8 while Northern Chiefs secured a 53-24 win against Southern City.
There was also a win for Old Georgians II after they thumped Air Force 43-7, while Harare Sports Club II were the biggest winners on the day following a 112-0 win against Glenwood Stars.
Related Topics