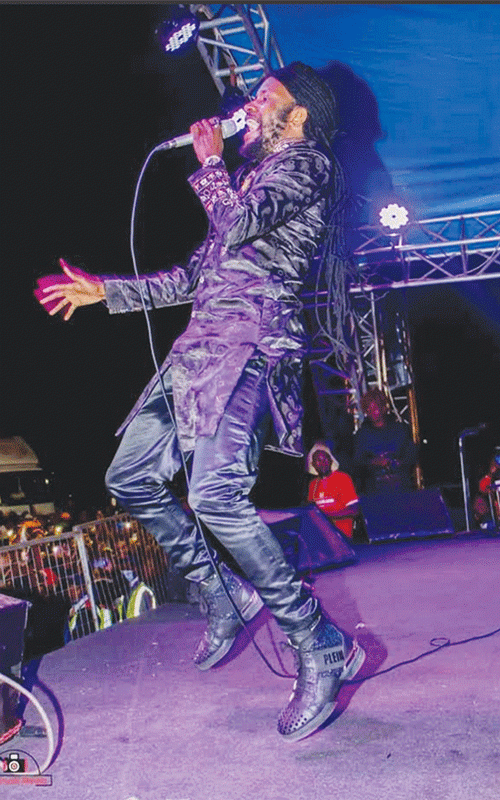 IN a country struggling for positives and any sort of relief, Delta Beverages is set to bring cheer once again to thousands of merrymakers through the annual Castle Lager national braai day set for Old Hararians Sports Club in the capital this Saturday.
Beer and braai lovers will be in for a treat at the event considered to be the biggest braai showcase in Zimbabwe that brings families and friends together over braai and booze.
At the inaugural braai fest in 2016, over 12 000kg of meat was consumed in one day, while a staggering 15 000kg was gobbled at the second edition in 2017.
Apart from braaing and boozing, merrymakers will also be treated to live music performances from an array of top local artistes who will take turns to entertain them.
This year's edition, to be held under the theme Our Beer, Our Braai and Our Friends, is a dancehall affair considering the star-studded line-up of dancehall entertainers, who are set to add sparkle to the event.
Dancehall president Winky D headlines the festival alongside chanters Nutty O, Freeman and Enzo Ishall.
What a choice of entertainers, all the artistes set to perform are riding on the crest of the wave in their different careers and with that, revellers are guaranteed of an entertainment of a lifetime.
On the turntables will be wheelspinners DJ Naida, Etherton B, Made Her Believe, DJ Andile Brown and Abisha Palmer.
In a statement, Delta spokesperson Patricia Murambinda said on the day, revellers could get ready to light up the braai stands as early as 1030am and chill until late.
"Castle Lager is back with the long-awaited biggest braai festival in Zimbabwe this Saturday at Old Hararians Sports Club as we can finally celebrate summer and bring together our consumers, over the things they enjoy the most," she noted.
"We invite all Zimbabweans to come out in their numbers to celebrate the Castle Lager National Braai Day with us on a fun-filled day, which will boast impressive performances from the giants of our music industry and the hottest DJs in town."
Murambinda said the general access ticket cost US$10 while the VIP will be selling at US$50, and each ticket will come with a braai pack and a complementary Castle Lager draught beer.
"It is not a day to be missed. All beers will be available at very affordable prices accompanied by a variety of fresh meat for the braai from our trusted meat supplier partners.
"Come and chill with your friends at the biggest braai in Zimbabwe, because it all comes together with a Castle," she said.
Murambinda added that the event tickets were available for advance purchase online, at www.clicknpay.africa as well as at the gate on the event day.
Follow Winstone on Twitter @widzonato
Related Topics