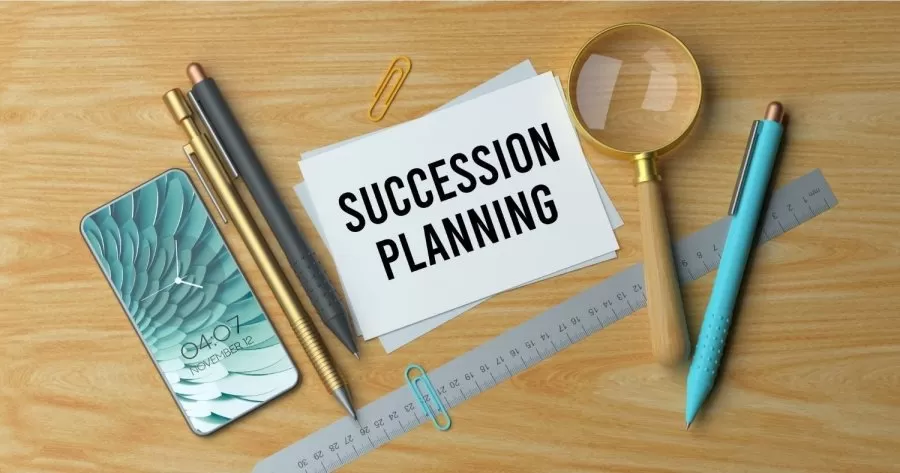 THE term "succession planning" refers to a business strategy companies use to pass on leadership roles from one employee to another or to a group of employees.
Succession planning ensures that businesses continue to run smoothly and without interruption after important people move to new opportunities, retire or pass away.
Many do not want to think that one day, they will grow old, die or suffer an incapacitating injury, and the only way to ensure continuity is having succession plans in place so as to make sure the business continues to prosper.
Understanding succession planning
Succession planning is a contingency plan. It is not a one-time event. Rather, it should be re-evaluated and updated each year or as changes dictate within the company.
As such, it evaluates each leader's skills, identifying potential replacements within and outside the company and, in the case of internal replacements, training those employees so they are prepared to assume control.
Succession planning is an important way to identify employees who have the skills that can help them move up in an organisation, or to other positions.
Succession planning is a strategy to identify and develop future leaders at your company not just at the top, but for major roles at all levels. It helps your business to be ready for any contingencies by preparing high-potential workers for advancement.
Why have a succession plan?
The purpose of succession planning is to make sure a company always has the right leaders in place should a change happen quickly. Succession planning can help you survive unforeseen events.
Death, illness, personal problems, abrupt resignation and even arrest can leave you with an unexpected vacancy in one of your most important positions.
While you cannot plan for disasters, you can plan how to respond to such events.
Without a succession plan, you will have to scramble to keep the business running smoothly.
But with a succession plan in place, you have a strategy for filling and backfilling even the most important leadership roles in your company.
Succession planning is a proactive measure that boards take to ensure organisational stability in anticipation of a leadership transition.
Succession planning forces you to think long term
Businesses that aim for long-term success need long-term plans.
In the face of rapid change, you need strategic plans to guide your actions.
With a clear succession plan, you will create a path to retirement for top leaders and ensure their expertise is transferred to their successor.
Succession planning forces you to take the time to think about your company's future.
Who among your staff do you think can rise to fill a top leadership position? How will you bring them along? If you don't have anyone, who can be trained to take on a leadership role? Do you have a hiring problem or a leadership development problem? Do you need to make changes?
These questions and many others will come up during succession planning.
Succession planning promotes progression, establishes leadership legacy
Succession planning helps you to shape the mindset that is key for continuity.
While replacement identification is important, succession planning promotes big-picture growth.
When leaders continually think about how certain events can affect the business as a whole, they will be more agile and resilient in the face of unexpected events.
Moreso, when leaders are aware of their successors, they are able to provide mentorship and share knowledge.
This way, when top leaders exit, their contribution and impact won't leave with them.
All the hard work put in throughout the years will be translated into future efforts of their successor, so your leaders can leave a lasting mark on the organisation.
Effective knowledge transfer
Once you know who your successor is and you have catalogued the departing expert/executive's blocks of work and tasks, it is time to begin training.
It is likely that successors will not know how to fluently do all of the tasks they inherit from those who would have left.
When this is the case, it is necessary to organise structured learning sessions whereby your expert/executive can teach apprentices the necessary skills.
When making a succession plan for your organisation, keep in mind that your own role will someday require backfilling.
Knowledge transfer is an important part of the succession planning process; it is how employees get much of the information and skills they need to move into key positions and it's only possible when organisations and leaders understand that they need to transfer knowledge to pave way for others.
Tips on kick-starting the succession planning
Be proactive
Proactive succession planning is being aware that you have experts and executives within your company that will one day leave, and making a plan ahead of their departure.
In contrast to reactive succession, proactive succession is based on careful planning and strategy.
Organisations should avoid reactive succession. This is when a company does not have a succession plan in place, forcing it to scramble for a replacement when an expert or executive announces that they are going to leave the company.
Get potential successors involved
Gathering data and creating plans to develop successors is an essential aspect of successful succession planning.
It's important that potential successors are involved in the process of succession planning.
In actual fact, you need to have open communication with the individuals you have identified as candidates for succession, or else you will run the risk of devoting resources to candidates whose career aspirations are not aligned with your vision.
You should know where your employees want to go in their careers and also let them know they are potential successors.
Informing potential succession candidates also reassures them that they are valued members of the organisation, which boosts their morale and could help deter them from seeking opportunities elsewhere.
Include a shadow period of the succession plan
For a candidate to successfully take over a new position, it is important to gain an insight into how the role functions.
This can only be done by working alongside the person who is already doing the job.
So, you can either include a short period in the training and development programme where the potential candidates can observe and understand how the role is performed or give them a handover period where they can learn from the incumbent before they take over the job.
Succession planning is not a one-time activity. It is a continuous process.
Succession planning is an important part of running a business, especially for small-business owners and those who are nearing retirement.
By making business succession arrangements early, owners facilitate a smooth transition and minimise any negative effects of their departure on the company.
Emmanuel Zvada is an award-winning global HR practitioner and the managing consultant for 3rdeye Africa Consulting Group Zimbabwe and Namibia. For comments inbox or call +263771467441
Related Topics