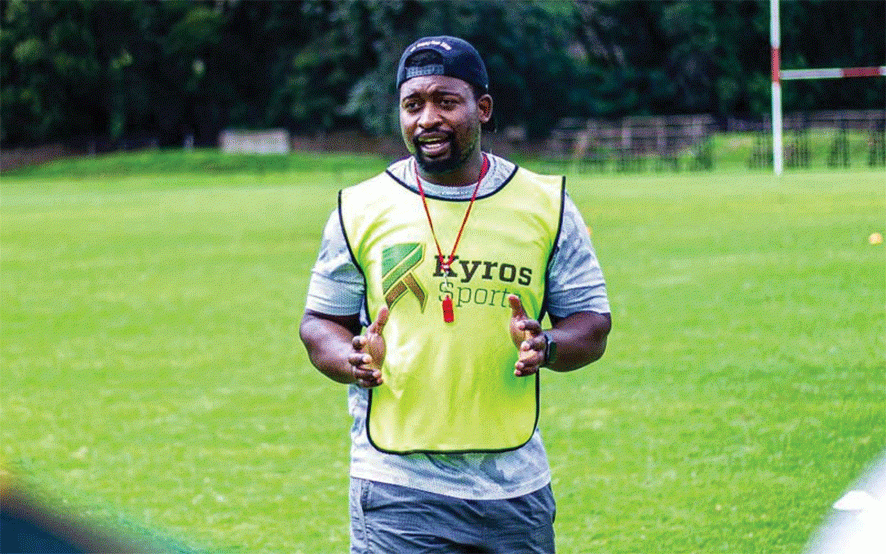 THE Zimbabwe Rugby Union has sent a team of locally-based Sevens players for a tournament in South Africa as part of plans to give them regional exposure enroute to the senior level.
Dubbed, Cheetahs Academy, the players left Harare yesterday for Klerksdorp, South Africa where they will undergo the rigours of top-class rugby.
Cheetahs head coach, Ricky Chirengende carried a 13-member team to the South African Northern Province where games are scheduled for Friday.
"We are using this team, sort of how Goshawks was used in the past to develop up-and-coming players and to also identify the guys who are coming up and give them an opportunity to play in a tournament so that we can have a close look at them," Chirengende told NewsDay Sport.
"Tournaments like this one are obviously key to the sustainability of our programme. We don't want to be always bringing in 12 or 15 guys from outside the country to play. One, we won't be doing anything for our local game, and secondly it just becomes a very costly exercise and obviously you want to give the local guys something to aspire to."
The recently-ended Rugby Africa Men's Sevens Qualifiers saw some locally-based Cheetahs giving their foreign-based counterparts a run for their money. And Chirengende wants to build on this momentum and ensure that their local base is in good condition.
"There are a lot of them who have talent. We saw what Ryan Musumhi did over the past weekend and he's fully local. Tapiwa Malenga, who has come back to Zimbabwe, all those guys really put their hands up and they showed that they can play among the best," he said.
"This is just a pathway into making the Cheetahs and this is open to anyone and everyone. We would like to definitely expand our local base. So when we go to those big heavy tournaments — World Rugby tournaments, Rugby Africa — we are obviously casting the net wider to include anyone and everyone who is Zimbabwean who can play. That also includes people in the Cheetahs Academy."
The Cheetahs gaffer, however, drove home the point that for major tournaments, selection will be merit-based and not based on the environment where one plays their rugby in.
"When we have regional and these other sort of smaller tournaments, we would obviously like to get our local players to go there and have a run so that we can see what we really have in our stocks. Tournaments like this are quite vital to the sustainability of our programme and to ensuring that our pipeline of players is solid and we keep having a closer look at what we have in the country instead of just depending on the foreign contingent.
"But when it comes to selection, the pool of the best 12 for the big tournaments — whether it's guys playing here, abroad or playing elsewhere – the pool of the best 12 will always be selected to represent Zimbabwe, especially in these World Rugby tournaments," he added.
Related Topics