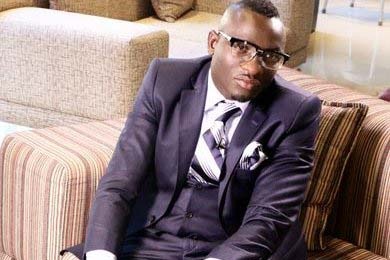 A HARARE magistrate yesterday issued a warrant of arrest to businessman Genius Kadungure, popularly known as Ginimbi, who is accused of swindling Zanu PF member of Parliament Dexter Nduna of R1 581 890 in a botched mining deal.
BY DESMOND CHINGARANDE
Kadungure, who is jointly charged with Wicknell Chivayo, was supposed to appear for trial before magistrate Morgen Nemadire yesterday but failed to do so, leading to the warrant for arrest being issued.
His lawyer Jonathan Samkange asked the court to issue his client with an administrative warrant of arrest saying his client was out of the country and the State consented to postpone the matter to October 9.
Chivayo, who is represented by Advocate Lewis Uriri instructed by Wilson Manase was also advised to appear on the same date.
Allegations are that Kadungure swindled Nduna's construction firm, Badon Enterprises (Pvt) Ltd, and a Kadoma-based miner only identified as Gatawa of R1 581 890.
Sometime in November 2012, Kadungure and Chivayo allegedly connived with unknown accomplices and created a fictitious company, Transco Civil Engineering, purportedly based in South Africa and opened a company account with Absa bank.
The State alleges the pair created an e-mail account pretending to be legitimate representatives of Marange Resources.
It is alleged Kadungure then contacted the complainant and misrepresented himself as Marange Resources chief buyer and said he was looking for mining pumps at competitive prices.
The State alleges Kadungure referred Nduna to his bogus company, Transco Civil Engineering, in South Africa, on the pretext that it was a recommended supplier.
On December 4, 2013, Gatawa sent his brother Enock to South Africa to purchase the pumps.
He was ordered to deposit R1 046 890 for the purchase of 10 flight pumps into the Absa account.
After the transfer, Enock was told by Transco Civil Engineering that they would send the pumps via DHL after three days.
It is alleged on December 12, Gatawa went to DHL's airport branch, to collect the pumps and was shocked to receive a parcel with mobile phone chargers.
That is when he realised that he had been duped, the court heard.