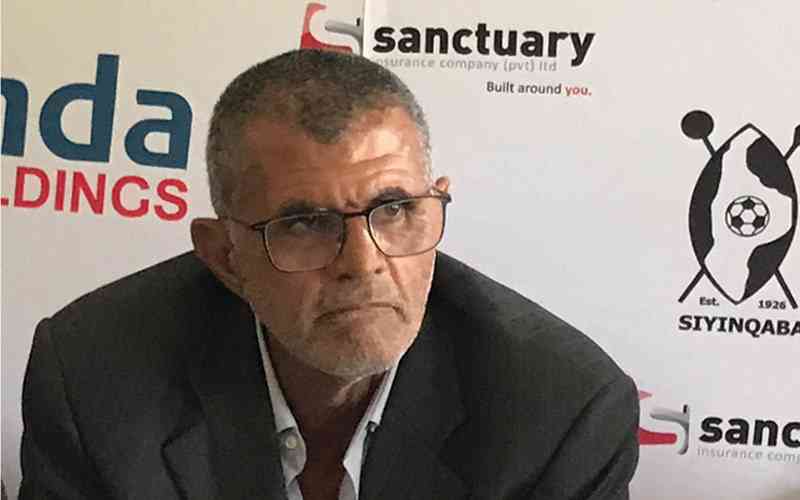 HIGHLANDERS coach Baltemar Brito is torn between rallying behind his country of birth Brazil and Portugal, where he is a permanent citizen as the 2022 Fifa World Cup roars to life in Qatar this weekend.
Brito, a former assistant to the legendary Jose Mourinho, says if any of the two football giants can win the World Cup it would be good for him.
The World Cup starts on Sunday in Qatar when the hosts meet Ecuador in a Group A match in the opening game.
Group A also has Senegal and Netherlands while Brito's favourites, Portugal and Brazil are in Group H and G respectively.
The Highlanders' gaffer will be watching the World Cup from the comfort of his home in Portugal as he leaves the country on Thursday together with his assistant and countryman Antonio Torres.
"I was born in Brazil and I played my football there in Brazil. But then I got married to a woman from Portugal and my children were born in Portugal. I am now a Portuguese citizen born in Brazil. It becomes difficult for me to choose between Brazil and Portugal because my heart belongs to the two countries. My wish is for any one of them to win the World Cup," Brito said.
However, his assistant Torres will be rooting for Portugal who play their first Group match next Thursday against Ghana at the Stadium 974 (Ras Abou Aboud) while Brazil play their first Group G match on the same day against Serbia at Lusail Stadium.
Brito and Torres have left the country and are expected to return in January in time for pre-season preparations.
The duo has promised Highlanders fans that the team will be in the fight for the Castle Lager Premier Soccer League title next season.
Follow Fortune on Twitter @fmbele
Related Topics