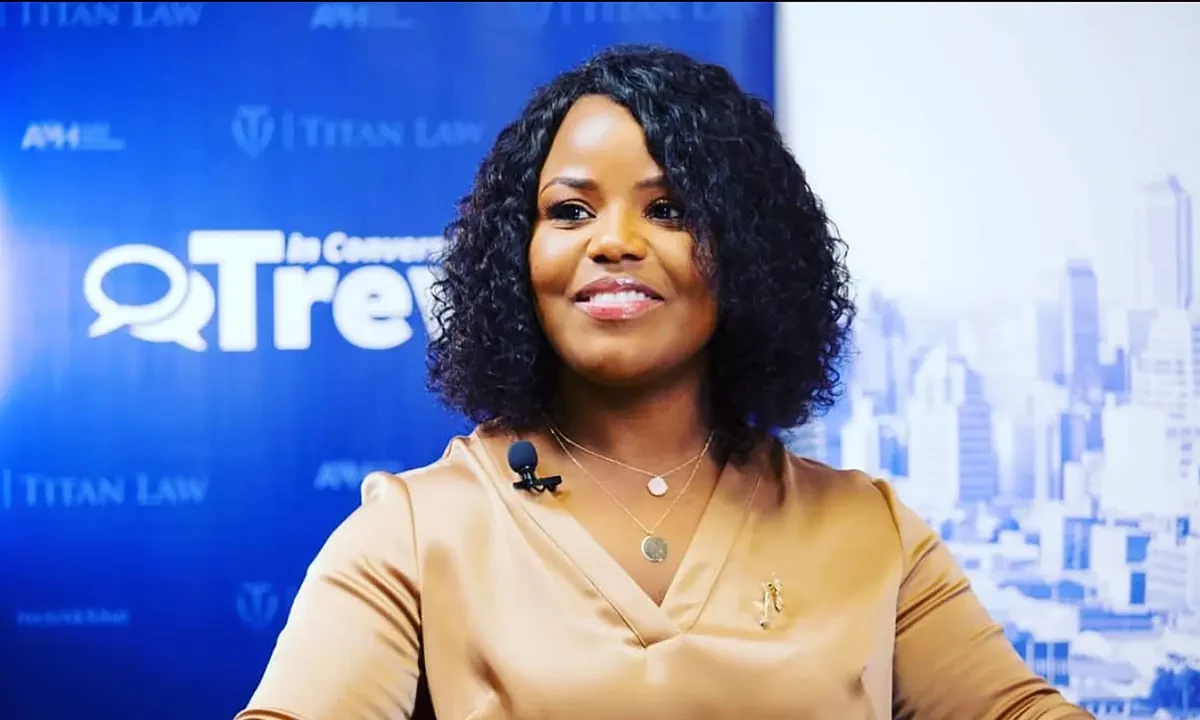 FROM the birth of democracy in ancient Athens to the modern era, there has been widespread misconception that women are incapable of participating in politics and this ideology has, unfortunately, been perpetuated and accepted as gospel truth across the world for decades.
In this discussion, we have chosen Nigeria, a country with the largest population on the African continent, to debunk this notion, while highlighting how women are still excluded in politics.
Because we also seek to offer some hope to the world's largely marginalised group, Nigeria is a perfect benchmark to drive home our argument.
However, there have been attempts to correct this discourse.
A report by Agora Policy, an Abuja-based think-tank, concluded that: "Low level of inclusion in Nigeria incapacitates not just the excluded groups but the country itself."
In 2022, Nigeria's population stood at over 215 million, while women constituting more than half of the total population.
The participation of women is severely limited by unequal access to power, limited resources, exploratory norms and a lack of favourable policies that foster inclusion.
This, in turn, negatively affects society and women. Even as globalisation is increasingly becoming an acceptable norm worldwide, women are still regarded as objects in the world of governance.
It should be noted that governments are lacking in such areas as gender equality, African governments need to be encouraged to consider the proactive promotion of women participation in economic development.
The goal, therefore, is to foster gender awareness and gender competence among both women and men in the political arena, the policy process and in planning practice.
This is because women are still considered inferior in the political arena.
According to the Agora Policy report, Nigeria's gender policies of 2006 and 2020, which respectively assign 35% and 50% of appointments to women, have largely been breached.
Women in the Nigerian Parliament constitute only 4,26% parliamentarians, showing how women are largely marginalised.
African countries have averaged 23,4% women participation in Parliament.
In Zimbabwe, the figure is at 34%, while Senegal and Rwanda are at 43% and 47,95%, respectively.
Nigeria ranks a lowly 139 out of 156 countries in the World Economic Forum's Gender Gap Index and civil society groups have raised concern that the country may be regressing in female representation in leadership.
This proves that Nigeria needs to improve its policies to enhance the inclusion of women.
To address these issues women and men should not be regarded in terms of gender because society gives roles along gender lines.
Simply put, women representation or involvement in politics or governance should not be debated at all, which the government of Nigeria hopes to address through policies such as the National Gender Policy 2020.
It is critically important and symbolic that the profile of women in public office be raised.
Women in public office give meaning to the representative nature of democracy as well as institutionalise and legitimise women's voices in the power spectrum.
Cultural constraints are, unfortunately, still reinforcing more generalised socio-economic handicaps in restricting women's participation in governance.
Nonetheless, the participation of women in the political arena increases ways in which women can be protected in terms of their rights and demolishes the exploitative and discriminatory laws that subjugate women because of their gender.
Nigeria, as African's most populous nation, has tried to involve women but it is yet to see an elected female governor, vice-president or president, even though there has been an increase in women participation in politics.
The exclusion of women in politics can also be attributed to media invisibility, lack of financial incentives and non-existent political sponsors to promote potential women leaders.
Due to gender biases, women's exclusion emanates from the way they are portrayed; for instance, they are regarded as inferior and thus incapable of ruling.
Sexual objectification has, however, adversely affected economic productivity in not only Nigeria but across the entire African continent.
In today's Nigeria, the power dynamics and relations between men and women still undermine women's role in politics, and their socio-economic and diplomatic values due to the cultural consideration of women as only relevant to the social side of life, and the cultural composition of the society that perpetuates these gender roles.
If truth be said, Nigeria and African at large are shooting themselves in the foot given that women can be the most powerful instrument in the overall development agenda which speaks to the decolonisation of the African continent.
Related Topics