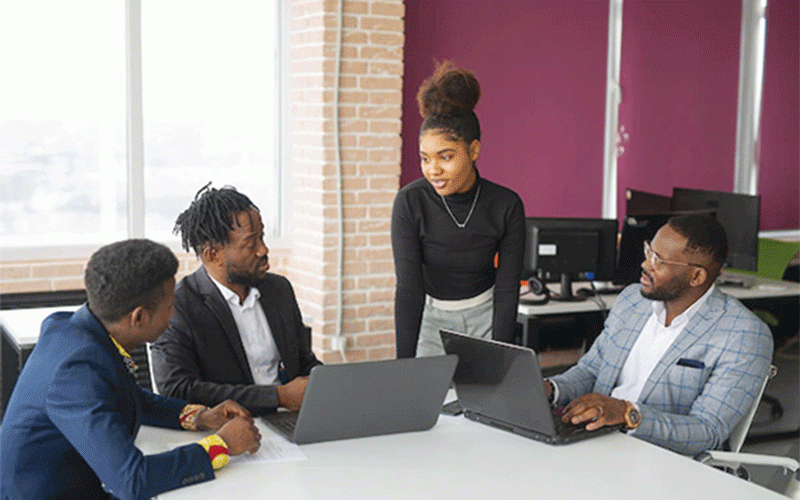 Start your year with the right people. When you are surrounded by the right people, you have great energy that will builds you for success.
People who surround us have an effect on our lives, thoughts, belief systems and most importantly on our success.
Relationships are very important to increase of your success. People of the same social status usually associate with those of their order. This is mainly because of their preference of benefits that come with association.
When you have no money they might not be your friends, but when your financial clout grows they find ways into your inner circle. Relationships model and motivate us in either good or goofy direction.
Let us explore seven ways to tap from relationships:
Treasure people who support you in hard times
Some people are there just to be like bedbugs. They would guzzle your resources until you are not able to breath and when you give into the ghost they run away.
There are some people who will stand with you despite your shortcomings, shame, weaknesses and above all in hard times. This gives us a profound lessons in life — you don't help because people have a better status. Instead, I have learnt to help people rise from where they are to a better level.
Treasure social capital
It has been said your network determines your net worth.
Les Brown the author and motivational speaker says if 9 of your friends are always broke, you are guaranteed to be the 10th of the broke crew. He further says if in your group you are the smartest, look for another group so as to grow. Create relationships that add value and to your wallet as well. The sociologists call this "social capital".
Decide and dedicate your time to growing your relationships with more people of quality and they will connect you to similar people.
As a sales person you would need a niche market to buy into your products or services and it is ideal to connect with that sect of people. There are some friends you do not need. Do not negotiate your stay with them, they will drain your energy and resources. Look for better ones and invest your attention on them.
Grow positive networks
The bigger your relationships are the better. When your network is bigger the other person will tell the other person about your product and that is free marketing.
Direct marketing has worked greatly for me. I treasure every person I meet in life and that has created great referrals for me. People I have never met call and say they where referred to me by someone and I harvest form that. The more people you know, the more leverage you will have in life.
Know your network
When I host a seminar, I make a list of all personal and profession relationships. I cultivate a greater bond with the people. These are the people that refer others to my events.
Create new networks
I had friends when I was at high school and university. Some of them are still alive, some have died, but what I have learnt is that you need new relationships for every level you enter into. To deal with corporates you need different relationships compared to when you are dealing with personal relationships.
Build an online following
The 21st era has created a network that is so big and if you invest in it, it pays off greatly. For companies, I would suggest that they engage a digital social marketing media consultant or personnel. Social media is now an inevitable part of our life.
Let energy drainers go
Author and Speaker Cynthia Hakutangwi in the book Success Within Reach (2015) says: "Until we realise the kinds of people and things in our life that are robbing us of our energy it is very difficult for us to be empowered enough to attract wealth.
"When our levels of exhaustion are constantly high it becomes very difficult for us to receive the wealth that we desire.
"We must therefore develop courage, boldness and willingness to part with certain people and preoccupations in our lives that may be dragging us down or constantly keeping us back"
Related Topics