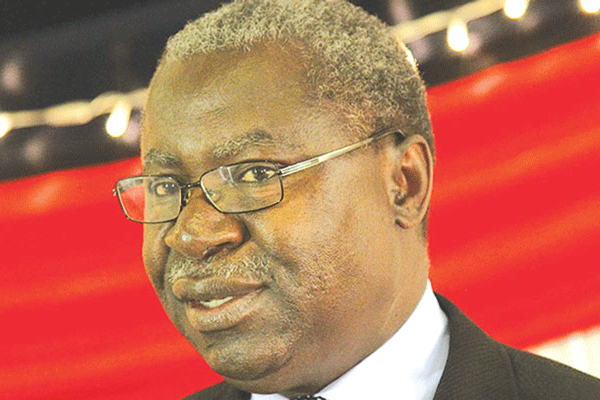 PARLIAMENT's Mines and Energy Committee has accused Energy ministry officials of contributing to the country's fuel shortages by taking bribes from Billy Rautenbach's Green Fuel and allowing him to maintain a monopoly on ethanol supplies.
BY VENERANDA LANGA
The Temba Mliswa-led committee accused Energy secretary Partson Mbiriri of exacerbating fuel problems.
"One person also controls ethanol in the country because you are all getting bribes from Billy Rautenbach because of corruption – and we cannot work like that. Ethanol from Chisumbanje is also very expensive than that of Triangle Limited because you are getting bribes and now we have shortages of fuel because a person has personalised ethanol; why are you still in office?" Mliswa asked.
But Mbiriri denied the allegations and blamed the shortages on lack of storage facilities for ethano l. He said the construction of storage facilities was delayed by bickering among the three political parties in the Government of National Unity in 2013, where the opposition accused Zanu PF of seeking to hijack the project for its benefit.
Asked why the government continued to work with Rautenbach given that Green Fuel had not fully indigenised, Mbiriri said it was an issue to be dealt with at political level.
Mliswa asked him to explain how production of ethanol affected availability of fuel on the market.
"The seasonal shortages of ethanol we had are being addressed at Mabvuku, where there are two storage tanks meant to address the shortages of ethanol, and the tanks are being put up by NOIC (National Oil Infrastructure Company)," he said.
"We have increased hectarage at Chisumbanje, Triangle and Hippo Valley, but the challenges of ethanol are related to limited storage at Feruka and Msasa and this will be addressed in 12 months."
Zimbabwe Energy Regulatory Authority chief executive officer Gloria Magombo told the committee that the country was producing 80 million litres of ethanol annually. She said Green Fuel was selling its ethanol at $1,10 per litre, while Triangle sells its ethanol at 88 cents per litre.
This further angered MPs, who demanded to know why Rautenbach was selling his ethanol at a higher price. Magombo said the prices were determined by the government.