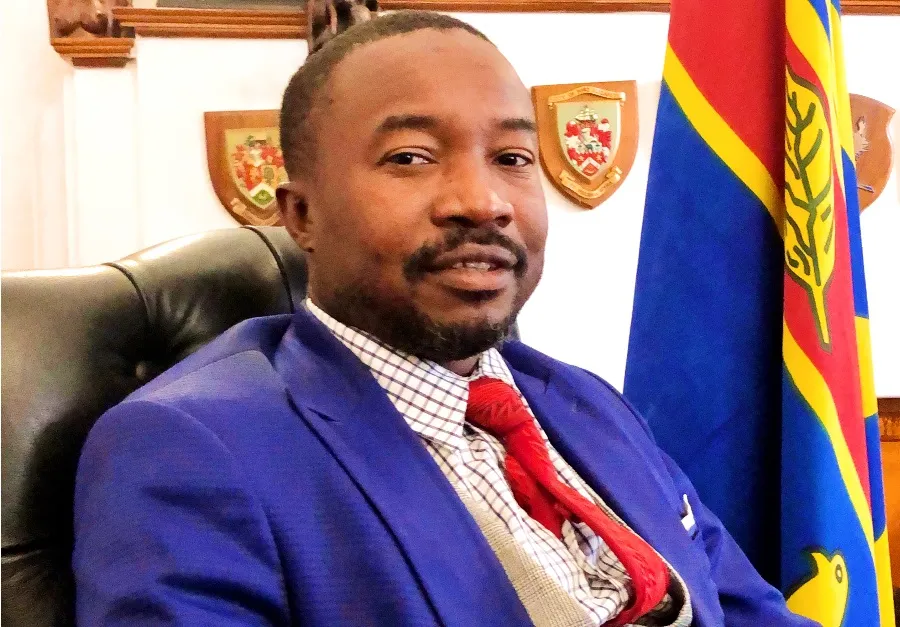 BY KUDAKWASHE TAGWIREYI HARARE mayor Jacob Mafume yesterday said the Harare City Council (HCC) had no capacity to pay in United States dollars the council committee set up to investigate the Pomona waste management deal.
This follows allegations that councillors forming the investigations committee; namely Kudzai Kadzombe, Ian Makone, Blessing Duma and Keith Charumbira were set to pocket US$12 000 bribe money in the form of fees from Harare City Council for investigating the Pomona Waste Management deal.
Mafume said: "There is no bribe that will be given to anyone and it is not true to imply that the investigations committee will be paid allowances.
"There is neither councillor nor council employee who earns US dollars in the first place. There is no documentation which allows that, and all allowances are approved by the council."
Read More . . .
The Harare mayor said allegations that the investigative committee will be paid allowances emanated from efforts to stop the legitimate probe on the shady and costly waste management deal.
"They have got skeletons hiding in their cabinets and they are afraid that those skeletons will be unearthed because the councillors cannot be bribed. The allegations are fabrication and propaganda," he said.
Mafume said after the investigations, the council investigations committee would give recommendations on whether council has the capacity to pay for waste management.
"We will get to the bottom of the deal," he said.
The US$344 Pomona Waste Management deal was controversially awarded without going through tender processes to Netherlands based Geogenix BV whose frontman is Delish Nguwaya.
The deal entails HCC paying US$22 000 per day for dumping garbage at the Pomona dumpsite.
Despite questions being raised about the deal, it was awarded national project status by government.  HCC will pay US$40 per tonne of waste, with an estimated daily delivery of 550 tonnes.
Recently, Presidential spokesperson George Charamba threatened Mafume with arrest for opposing Cabinet's decision to endorse the US$344 million deal.
In a letter dated June 16, that was addressed to acting town clerk Phakamile Moyo, government through Local Government secretary Zvinechimwe Churu ordered HCC to pay all the costs incurred by Geogenix BV so far, which amounted to over US$240 million.
Follow us on Twitter @NewsDayZimbabwe