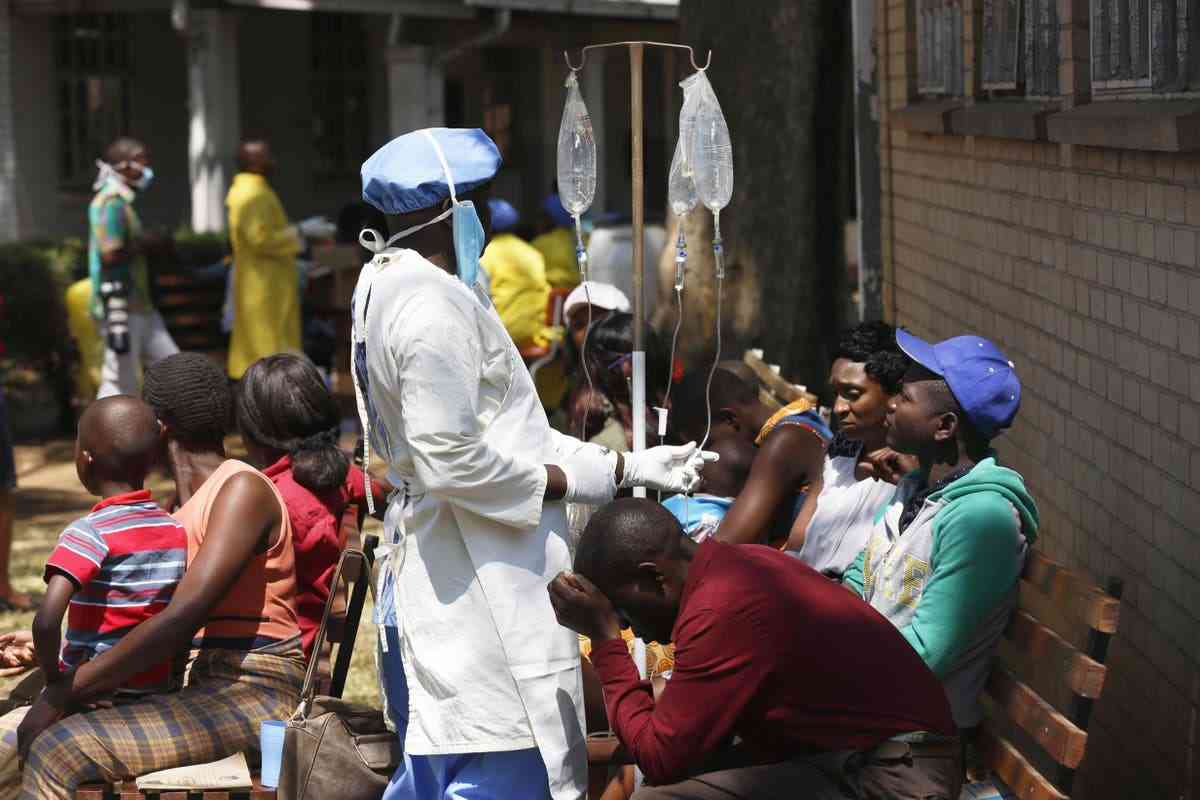 THE Health and Child Care ministry has reported that suspected cholera cases have risen to 6 939 with Buhera district in Manicaland province being the major hotspot.
According to the weekly situational report on Zimbabwe's cholera situation released on Saturday, about 142 people have succumbed to the deadly diarrhoeal disease.
"As of November 11, 2023, there were 6 939 suspected cases, 1 191 confirmed cases, 6 652 recoveries, 49 confirmed deaths and 142 suspected deaths. As of November 10, 2023, 96 (people) are hospitalised at Chivi (4), Gutu (1), Chiredzi (6) in Masvingo province, Buhera (23), Chipinge (2), Mutare Rural (17) Chimanimani (1) Mutare City (3), Mutasa (1) in Manicaland province," the update read.
Zimbabwe reported its first case of cholera in Chegutu, Mashonaland West province, on February 12 this year.
It is reported that during the period between November 4 and 10, Zimbabwe recorded 598 suspected cases, 91 confirmed cases, 670 recoveries, five confirmed deaths and 13 suspected deaths.
"To date, cases have been reported in 10 provinces of the country since the beginning of Culture confirmed cases are in Matabeleland South, Manicaland, Mashonaland Central, Mashonaland West, Masvingo, Mashonaland East, Bulawayo, Chitungwiza and Harare provinces.
"The most burdened provinces are Manicaland, Harare, Matabeleland South, Mashonaland West, Mashonaland Central and Masvingo, respectively. A total of 598 new suspected cases, 91 new confirmed cases and five new confirmed deaths were reported from November 4 to 10 giving cumulative totals of 6 939 suspected cases,1 191 confirmed cases, 49 confirmed deaths and 96 cases in care. The cumulative CFR is at 0,7%," the government report states.
The Health ministry noted that from November 10, an average of 85 suspected cases were reported per day, compared to an average of 78 cases reported in the previous week.
"The number of tests conducted (RDT and Culture) increased from 35 007 to 36 003 this week. The highest peak in cases was reached on October 27 with 111 cases. The cases continue on a gradual increase in Manicaland and Masvingo provinces," the report added.
Related Topics