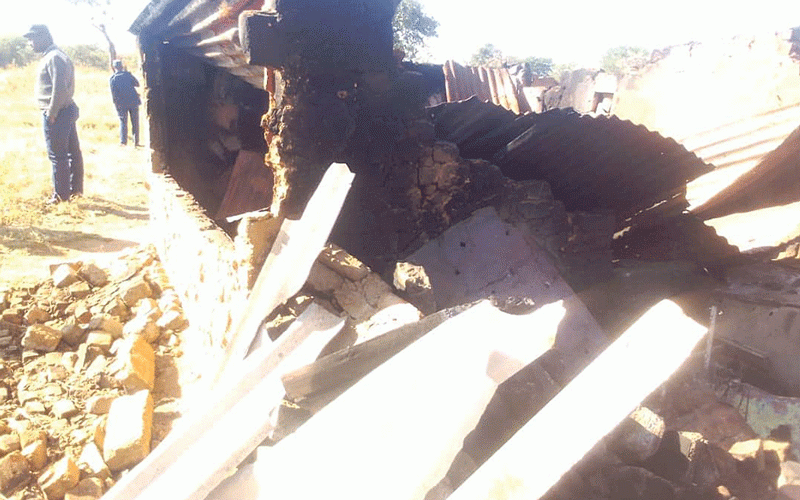 AN unidentified man died when a makeshift shelter he was sleeping in caught fire at Rangemore squatter camp in Bulawayo.
The incident happened last week but the victim, Solomon Moyo's remains were retrieved from the shack on Wednesday.
A resident, Thembani Ndlovu who resides near the Rangemore squatter camp, said he saw the fire around midnight on May 31.
"We informed the proper owner, a Mr Mlotshwa about the incident. However, they did not worry much as the deceased would sometimes not stay at his shack for weeks," Ndlovu.
"We didn't hear any screams of help."
Bulawayo acting chief fire officer Linos Phiri confirmed the fire incident saying the victim was burnt beyond recognition.
"The roof had collapsed and he was burnt beyond recognition. The fire was concentrated on the corner of the shack while the outer side had a fire point which the victim used as a fireplace," Phiri said.
Phiri said the actual cause of the fire has not been established.
There has been a significant number of homes burning down in Bulawayo this year including a recent fire incident at Sotshangane flats.
Related Topics