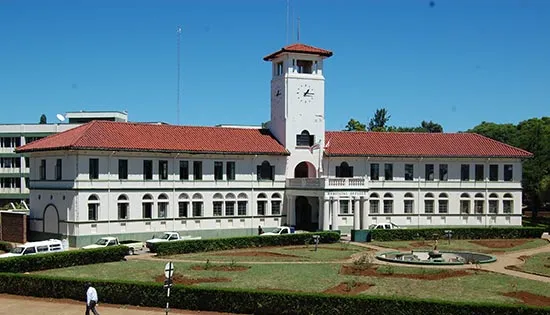 WOMEN in the Midlands capital have accused the Gweru City Council of failing to properly manage waste saying this posed a health hazard amid a lingering cholera threat.
Speaking yesterday at a Women's Coalition of Zimbabwe (WCoZ) Gweru chapter engagement meeting to commemorate World Environment Day, women said uncollected garbage was a health threat.
"We have heaps of garbage which go uncollected for several weeks and the consequences hit hard on women and children," said one participant.
"Moreover council workers end up burning the garbage, polluting the air in the process. Because of gender dynamics in our society women and children spend more time at home, hence they are exposed to this poor waste disposal."
WCoZ Gweru chapter chairperson Nozipho Rutsate said council should have a waste management plan.
"We expect council workers to be responsible in the way they handle waste management," Rutsate said.
"Yes we appreciate that it is the responsibility of everyone to make sure the environment is clean but we also expect timeous collection of rubbish by the local authority."
Chairperson of council's environment committee Trust Chinene, said he would take the matter up with management.
"As council we expect residents to abide by the by-laws that protect the environment," Chinene said.
"We, however, would not tolerate irresponsible behaviour from our workers. I will definitely take up these reports of our workers burning garbage in residential areas with the responsible department."
Chinene said his committee recently ordered an investigation of employees alleged to have burnt grass and bushes at Mtapa cemetery, polluting the environment.
Follow us on Twitter @NewsDayZimbabwe
Related Topics