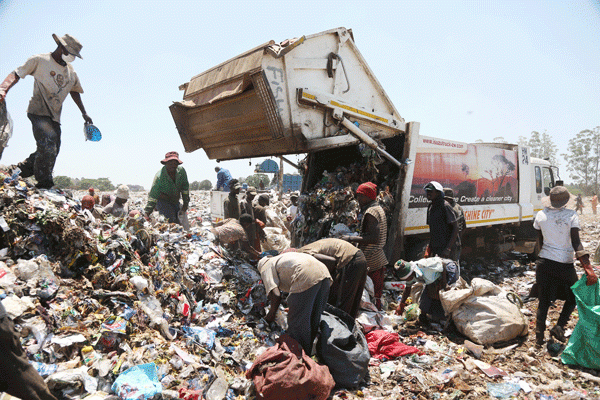 GOVERNMENT has expressed concern that 90% of waste being generated across the country is not being recycled.
Speaking during the World Environment Day commemorations in Harare yesterday, Environment, Climate, Tourism and Hospitality Industry secretary Raphael Faranisi said eight million tonnes of plastic end up in the oceans, equating to one load of lorry every minute, while more than 400 million tonnes of plastic are produced every year worldwide.
"In Zimbabwe, only 10% of the waste generated is being recycled and this calls for more to be done to change the narrative," Faranisi said.
"Moreover, of the total waste generated in Zimbabwe, 18% is plastic waste, hence the call to act to reduce plastic pollution.
He said there was an urgent need to address the threat of plastic pollution through collaboration and engagement to find innovative ways to stop the scourge.
Addressing the same event, United Nations resident and humanitarian co-ordinator Edward Kallon said priority should be given to climate change as a way to create a more equal, inclusive and sustainable society and an economy that is resilient in the face of pandemics.
"Zimbabwe has been hit by severe drought in 2015/16, by floods in 2017, another severe drought in 2018/19, a ravaging Cyclone Idai in 2019 and followed by a dry spell in 2020 and 2022," he said.
"With the planet in red and heating, this crisis will only intensify. These challenges beg for different and innovative approaches to build-back better and ensure social and physical infrastructures are built to withstand any foreseeable external shocks."
In a statement, the Zimbabwe Environmental Law Association said the country participating in the intergovernmental negotiations as part of the Africa group to end plastic pollution being cognisant of the challenge it poses.
Related Topics