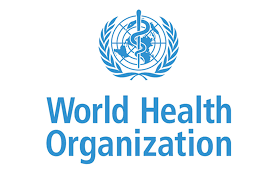 THE World Health Organisation (WHO) has warned of dire consequences to nations which underfund mental health wellness in the workplace.
Zimbabwe has witnessed a spike in mental health-related cases with mental health conditions presenting the country with a new public health burden which has far-reaching socio-economic consequences.
In an extensive report titled: Breaking the Stigma: The importance of Investing in Mental Health in Zimbabwe, WHO said mental health challenges include a financial burden on the individual with the condition, their families, as well as the health system.
"Challenges also encompass lost workforce productivity due to premature death, missed days of work (absenteeism) and impaired job performance (presentism)," WHO said in the report.
WHO Zimbabwe country representative Jean-Marie Dangou said fixing mental health issues was an important step in promoting overall health.
"Mental health is closely linked to physical health and addressing mental health issues can lead to better outcomes for other health conditions," Dangou said.
WHO Afro regional advisor for mental health and substance abuse Florence Baingana weighed in saying by investing in mental health, Zimbabwe could gain economic benefits of US$175 million in the next 10 years and US$689 million in the next 20 years.
"The productivity gains that Zimbabwe could make from investing in mental health interventions exceed the cost of the intervention packages," she said.
In an overview of the country's special initiative for mental health, WHO technical officer Debra Machando said mental, neurological and substance use conditions pose a significant challenge in Zimbabwe, and conditions such as depression, anxiety, psychosis, bipolar disorder, epilepsy and alcohol use disorder are major causes of morbidity and mortality.
WHO headquarters director for mental health and substance use, Devora Kestel applauded Zimbabwe for thesignificant progress the country has made in strengthening mental health services.
She, however, urged UN agencies to support Zimbabwe's efforts to address its mental health needs.
"For instance FAO could play a significant role in controlling highly hazardous pesticides to help reduce the incidences of suicide in Zimbabwe," she said.
Follow us on Twitter @NewsDayZimbabwe
Related Topics