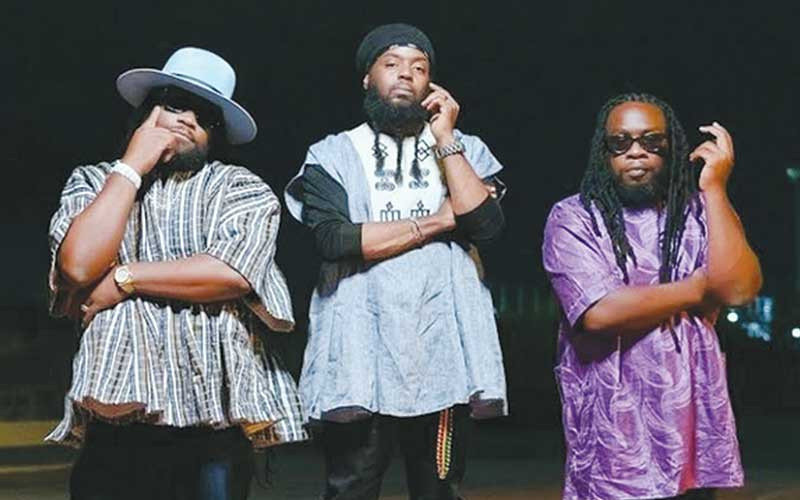 JAMAICAN Grammy-winning reggae outfit Morgan Heritage ignited euphoria across the continent last week after dropping its first single of the year titled Just A Number produced by Kareem "Remus" Burrell.
The song, that has an accompanying video, debuted on number one on the iTunes reggae charts.
Heralded as the Royal Family of Reggae no doubt, Morgan Heritage continues to redefine the reggae genre by fusing it with various rhythms and sounds from around the world to keep the reggae sound fresh through the ages.
In a statement, Morgan Heritage said the song Just A Number was inspired by historic and current figures in the entertainment industry.
"Just A Number speaks directly to the up-and-coming sports, film, television and music entertainers and anyone pursuing a professional career. We want to make them aware that they should not work hard and sacrifice all their lives to build a career and lose everything overnight because of something you do or say," Morgan Heritage said.
"As students of history, we learned about brutal figures, and we would like to start a conversation about today's newsmakers and ensure the youths do not make the same mistake."
Jamaican singer Kareem "Remus" Burrell said: "Morgan Heritage and the XTM family have always had a connection. My father Philip 'Fatis' Burrell produced tracks for Morgan Heritage as well as their younger siblings LMS. I am privileged to have produced this track Just A Number and I am really excited for its release.
"The song is an awareness anthem which sparks the conversation around a much-needed topic surrounding the unfortunate reality of how one can jeopardise their legacy or financial accomplishments one has worked hard to achieve because of other people's views or opinions."
Meanwhile, some sources close to Morgan Heritage told NewsDay Life & Style that the group will soon be releasing a collaboration with Zimbabwe's multi-award winner Jah Prayzah as part of their Jamaica and Africa collaboration drive.
Jah Prayzah could not be reached for comment.
As part of their Jamaica and Africa collaboration, Morgan Heritage has so far worked with Tanzanian Diamond Platnumz on the song Hallelujah that has an accompanying video and StoneBwoy, a Ghanaian Afro-pop, dancehall and reggae musician. The three-time Grammy award-winner Morgan Heritage is on record saying Africa is its second home as shown by the immense support it has enjoyed over the years on the continent.
It staged its maiden performance in Zimbabwe in 2016, courtesy of 2 Kings Entertainment before making a return to the country two years later for a second performance at the Harare International Conference Centre, courtesy of David House Promotions.
Considered the First Family of reggae music, Morgan Heritage was formed in 1994 and is made up of "The Trinity", Peter "Peetah" Morgan, Roy "Gramps" Morgan and Memmalatel "Mr Mojo" Morgan, the children of the late reggae great Ras Denroy Morgan.
With a career spanning two decades, Morgan Heritage has worked with numerous multi-Grammy award-winning artistes and producers across multiple music genres. The reggae outfit's discography is made up of 12 albums that include Strictly Roots, which won the best reggae album award at the 58th annual Grammy Awards.
Along with the group's global success, it also commands a significant sonic impact over the reggae genre fusing it with various rhythms and sounds from around the world.
It brings a riveting stage presence and showmanship to the culture which has made it synonymous with reggae's worldwide appeal.
Follow Winstone on Twitter @widzonato
Related Topics