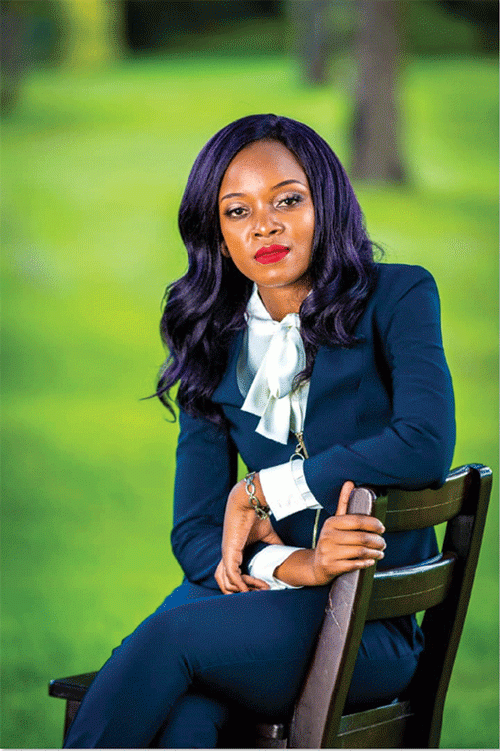 UNITED KINGDOM-BASED Zimbabwean songstress, Olinda Marowa (pictured) has relived her past experiences in her new song titled You Reign released on November 18.
The song exalts the work of God in her life, confessing that the trials she endured left her broken and lost, but God changed the course of her life and showed that he is in control.
Part of the song's lyrics say: "Makauya muhupenyu hwangu, mukandisimbisa, mukanditsigisa, mukabata ruoko rwangu, mukafamba neni, mukaenda neni (You came into my life, strengthened me, calmed me, held my hand, walked with me and accompanied me)." And according to Marowa, she has been getting comments from people that she had changed for the better.
In an interview with NewsDay Life & Style, Marowa said her new song was a confession for surviving heart-breaking experiences and encounters.
Marowa said: "My new song, as evidenced by the title, is an acknowledgement of God and his mercy that I continuously witness despite any situation that I might find myself in."
The gospel artiste-cum-pastor said human beings face challenges that are so serious that hope may be lost. However, based on her experiences, God always comes through and exalt his people.
"As humans we are vulnerable to challenging moments such as deaths of loved ones and sickness, and that makes us focus on the hardships, resulting in stress and depression, but through my latest offering, I wanted to encourage people to focus on God," she explained.
In 2017, the singer's first husband died, but in 2020 the Ndinouya Baba hitmaker found love again and got married to a man who is based in the United Kingdom where she relocated to.
Marowa, who has been continuously giving her fans food for the ears since venturing into gospel music in 2008, highlighted that next year she will be coming to Zimbabwe to launch a new album.
Although gospel music may seem to have left the spotlight for quite some time now in the country, Marowa believes gospel music will never fade, adding that she would continue preaching the gospel through music and ministering as a pastor.
"I would like to think that gospel music is not being overshadowed because there are a lot of ministers out there who are doing extremely well and the banner is actually rising higher regardless of other genres coming out."
"Gospel music will never go out of fashion because we are preaching the word of God which will exist forever. We serve a God who doesn't change yesterday, today and forever" she added.
In the United Kingdom, Marowa has been involved in various initiative to spread the word of God.
"I've been in the United Kingdom since 2020 and when I came COVID-19 started and I've been doing more of my music ministry online. I have also done broadcasting with an online radio station called Radio 54 Africa Panorama where I hosted a night gospel show and gospel chat show which were both Christian programmes.
Related Topics