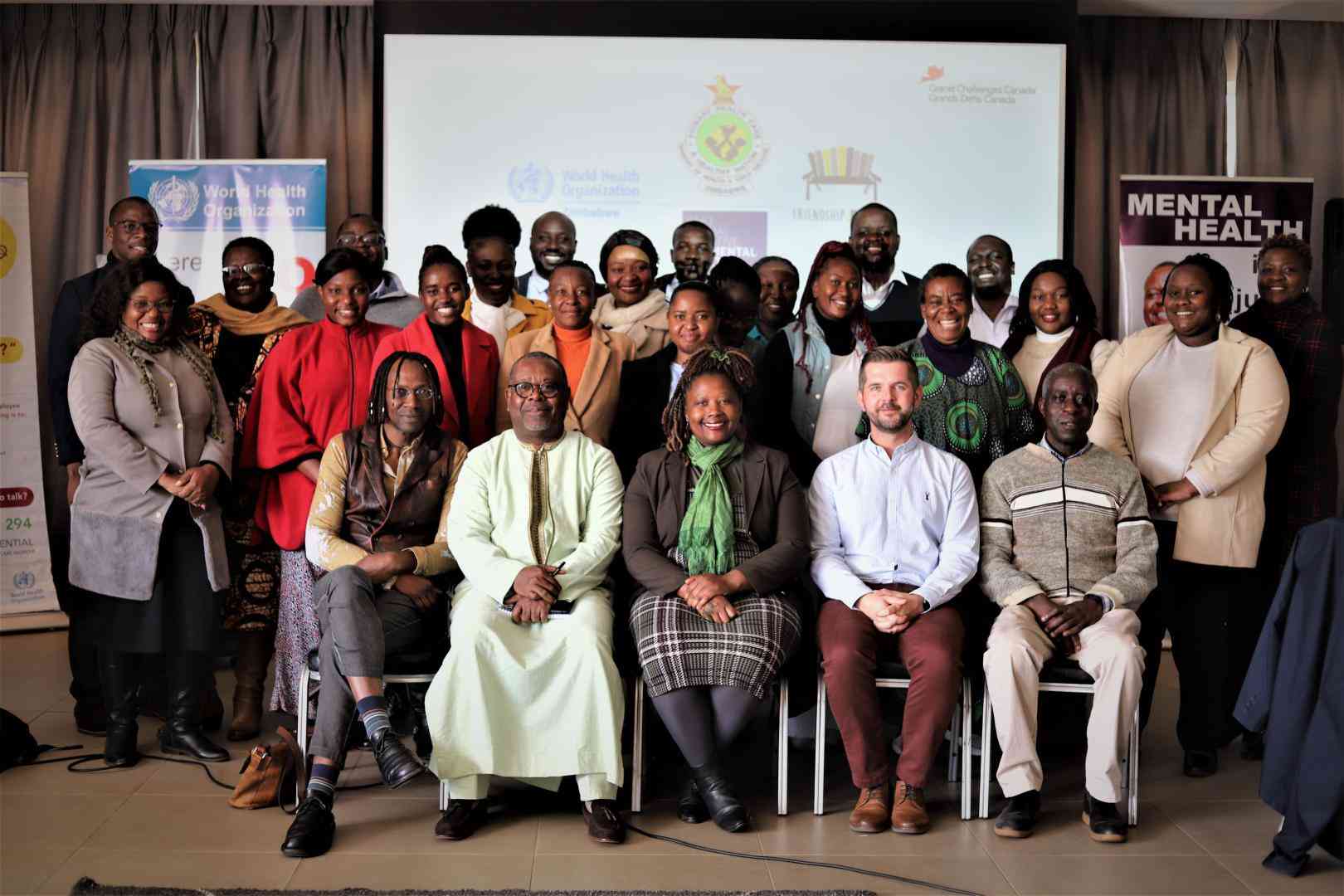 ZIMBABWE faces significant challenges in meeting the mental health (MH) care needs of its population.
With only two psychiatric hospitals and one psychiatrist for every one million people, the vast majority of the population, including the 67,8% living in rural areas, have limited access to MH care.
In addition, MH resources is concentrated in major cities and hospitals, making the integration of MH care at the primary healthcare level of paramount importance.
To address the urgent need for expanded MH services at the PHC level, the Health and Child Care ministry in Zimbabwe, with support from the World Health Organisation (WHO) Zimbabwe, officially launched the FRIENDZ project on Wednesday.
The project aims to scale up the assessment and management of priority mental, neurological, and substance abuse disorders, extending from community to primary and tertiary healthcare levels in Zimbabwe.
The ambitious goal is to reach over one million people by 2025 with quality MH services.
The project will be implemented in Mashonaland East, Mashonaland Central, Harare and Matabeleland North provinces over a three-year period.
The FRIENDZ project is part of the Zimbabwe Special Initiative for Mental Health and is implemented in partnership with WHO and Friendship Bench.
Speaking at the launch Patience Maunganidze, MoHCC deputy director for mental health, highlighted government enthusiasm about the project that promises to increase the quality and accessibility of MH services, especially in rural areas.
"Through this programme, we will train health workers at the PHC level to provide quality mental health services, ensuring no one is left behind," she said.
Friendship bench director Dixon Chibanda said the FRIENDZ project would enhance access to quality MH services.
"The FRIENDZ project will allow us to increase access to community-based MH services, reaching deep into marginalised communities to serve those who often do not get access to such services," Chibanda said.
The FRIENDZ project is supported by Grand Challenges Canada, which has committed US$820 000.
These funds are allocated under the WHO Special Initiative for Mental Health, supported by Norad and USAid, with a total budget of US2,1 million.
WHO Zimbabwe country representative Jean-Marie Dangou, expressed excitement about the integration of the WHO Mental Health Gap Action Programme and Friendship Bench Problem Solving Therapy within the FRIENDZ project framework.
"Universal health coverage cannot be achieved without MH. Therefore, we are steadfast in our commitment to assist Zimbabwe in fortifying its MH services," he said.
After the successful launch, focus will shift to capacity building for health workers in the four identified provinces.
This programme is targeted at low and middle-income countries.
Related Topics