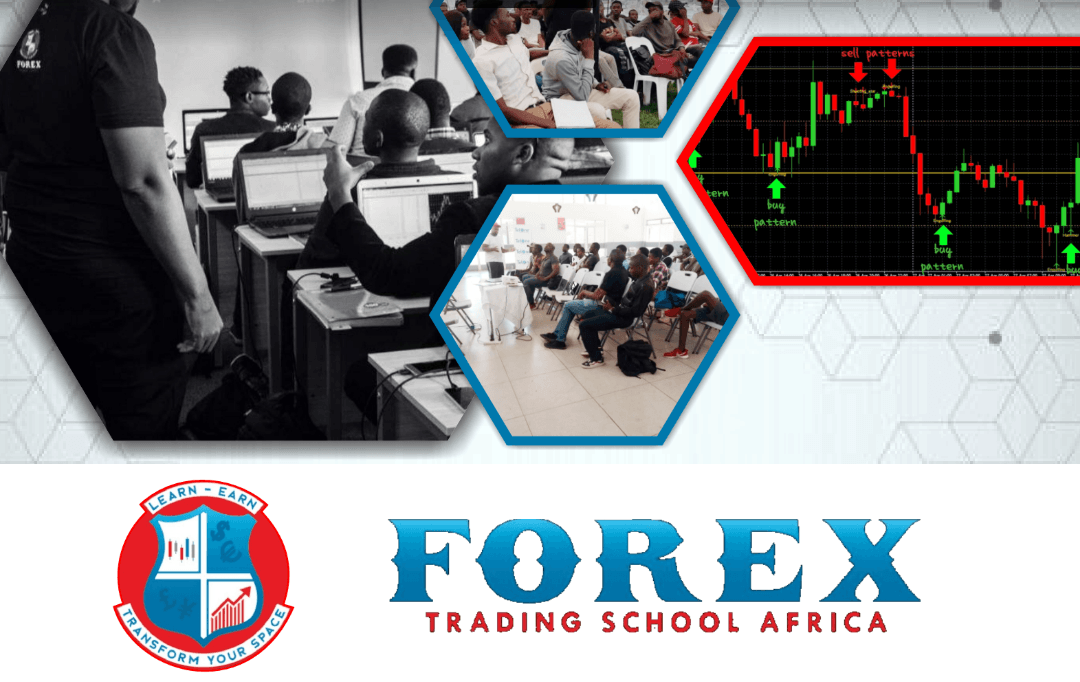 INTERVIEW:Tatira Zwinoira
About 45 000 Zimbabweans have discovered foreign currency trading which led to the creation of the Forex Traders Association of Zimbabwe earlier this year.
Below are excerpts of an interview NewsDay business reporter Tatira Zwinoira (ND) had with the Bulawayo-based Forex Trading School Africa founder, Kudakwashe Manzanga (KM), at a workshop held at the weekend to shed light on forex trading.
TZ: Tell me about the Forex Trading School?
KM: It is a school built in 2016 in Bulawayo. It is a state-of-the-art institution and we spent about US$100 000 building it. We have done workshops for about 15 000 people since its inception, that includes local and within Southern African Development Community. In Botswana, Zimbabwe, Malawi and Zambia so we have done repeat tours in those areas.
When I say repeat tours, it's like introductory orientation . . . We tend to do blitzes.
Last month, we had a national campaign. We have got a school in Mutare, Bulawayo and we have got a school here. We are doing that almost everyday so that is how you can justify the numbers over the last four years of doing the same thing.
After the workshops people can then elect to do the actual course which varies from two days to a one-month programme.
TZ: Speaking of the trading school, what exactly are you teaching, the content?
KM: We are teaching people how to trade online primarily and online there is a whole world of instruments that you can trade. A share is an instrument and currencies are classified as instruments which is where you get your exchange rate from. Commodities like gold can be traded, wheat can be traded, so we are trading a basket of instruments and we are teaching people how they can trade online.
TZ: The places where you are trading, are they local or foreign websites?
KM: The brokers must be international. You always have to go through a broker to access the market just like when you are buying Old Mutual shares-
TZ: You have to go through a broker?
KM: Exactly. So, the brokers are housed in different jurisdictions in the world and there are too many of them, over 4 000, so you can select. There is a wide choice of brokers to choose from.
TZ: The focus on your trading is on which type of asset?
KM: Currencies.
TZ: So basically, these people go on these international platforms to trade in foreign currency? Can you give me some names of these platforms?
KM: XM (an international online trading platform that trades in a variety of instruments) is actually the one we have partnered with now to deliver free education for the whole of next year throughout Africa.
TZ: An official partnership?
KM: An official partnership. We are actually launching a partnership today, so that next year, instead of paying us for the course it will come to you for free, but we will obviously generate our revenue from commission, I mean that is no lie . . . We are going to be the official driver of forex education in Africa through XM so that is quite exciting.
TZ: What do they bring to the table in this partnership?
KM: They allow us to trade for free which was one of my key demands to say, look I cant go into an area where people don't know about trading, currencies, and say pay me to teach you so let me at least deliver it for free.
In delivering for free, that person becomes your client, so it is a win-win situation if they like it and that is a perfect model in my opinion.
Two days, we are training and if you decide you do not want to trade you are not losing anything, but if you do decide the sponsoring brokers wins because they do get a client.
TZ: Walk me through how a normal trade goes. Suppose I am a person trading online. How do I start trading and make my profits?
KM: When you are trading the first thing you do is open your charts. We view all our instruments on a trading chart. You probably know it as a line chart, but we call them candlesticks then from there . . .
TZ: Those charts would be showing currencies?
KM: Yes, so those charts will be showing currency movement, then you do your trade based on the chart. What basically you will be trying to do is make a decision whether the currency is going up or down. You have to pretty much make one or two decisions, to buy or to sell.
The typical day is if you press buy and the currency goes up, you make money, if you press buy and the currency pair doesn't go up and instead goes down you lose money. It (trading of forex) is that at a primary level then you throw risk management techniques around it to ensure that you protect your money.
TZ: Why currencies?
KM: Zimbabwe. When I started trading at Rhodes University (in South Africa) 15 years ago, I was trading stocks then I left for options and warrants, but the one thing I felt a Zimbabwean could easily understand was currencies because we dealt with the currencies before as someone in the remote part of Zimbabwe used the US dollar. I felt people would not be intimidated by that… People understand that currencies go up or down so they are not as intimidated by currencies which is why we train in them. And to add to that, it is also one of the largest markets on earth.
TZ: What is the biggest amount of money that someone has made through these trades?
KM: It varies. Someone can take a US$50 account to US$2 000 which is a lot for that person.
TZ: In a month?
KM: In a month. If they are a student at the University of Zimbabwe, for example, its life changing. I have had people bounce from US$5 000 to US$50 000 and they are actually part of my team now. Youngsters who have paid for their own fees, their sisters fees and buying cars. It varies it is a wide spectrum. But I must hasten to add that the losses are just as real so you can have someone putting US$2 000 and losing it all, so trading is extremely risky. I have to be responsible because I am the voice of the markets in southern Africa. So, it is 70% of forex traders who lose money.
TZ: And what is the secret for the 30% who don't?
KM: Tenacity, good education and capital. Basically, it is all the ingredients that make a normal business successful over the other.
TZ: On average, how much are the people you train making per month?
KM: We have got what you call the traders support network where we give people support for trades daily. I can tell you that with one of our best days in September, people personally sent me messages saying they made six times their monthly salaries in a space of two or three hours in that day so it is very difficult to say.
But, on average, if someone is making money, not making losses, it's about US$500 per month.