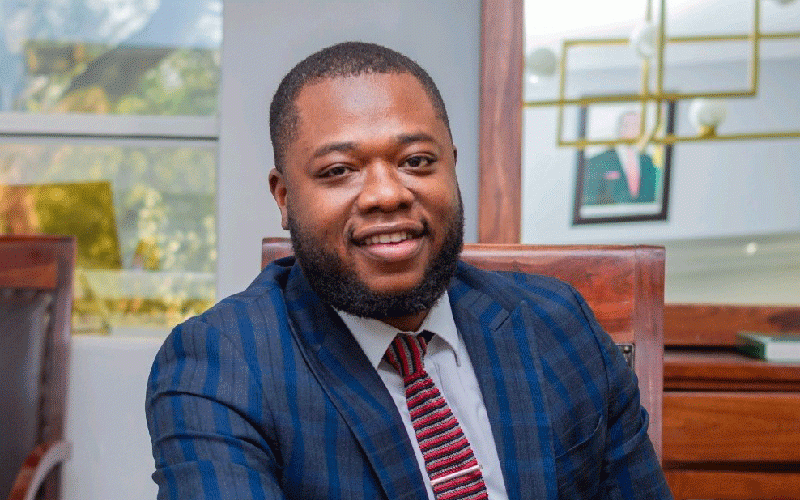 FINANCE, Economic Development and Investment Promotion deputy minister David Mnangagwa says the 2024 national budget figures are being "finalised and refined," as the depreciating local currency continues to deplete Treasury coffers.
During pre-budget meetings, Finance minister Mthuli Ncube revealed that total bids for the 2024 national budget from government ministries, departments and agencies were ZWL$110 trillion.
However, Ncube indicated that Treasury could only afford a ZWL$47,8 trillion budget, 57% less than what ministries, departments and agencies require.
This was based on projected revenue of ZWL$44,1 trillion, with the deficit expected to be financed through debt securities.
In an interview with NewsDay Business at the just-ended Insurance Institute of Zimbabwe annual conference in Victoria Falls, Mnangagwa declined to comment on the budget figures, but only promised that the document would be ready in two weeks.
"We will continue with fiscal consolidation and tight monetary policy will be clearly articulated in the next two weeks. I don't want to pre-empt, so I won't assign any figures to that because it is being finalised and refined," he said.
"But, for us, the economic outlook is positive and obviously the cake is never big enough for everyone. It is in line with our national development strategy."
The budget comes as citizens demand that government spending should lean towards social services as the depreciation of the local currency continues to erode incomes.
This is because in the past, in times when revenues have been constrained as is the case now, social spending has often received the lowest budgetary support.
Critical social spending areas include healthcare, amenities infrastructure, food security and jobs.
However, Mnangagwa said the budget would be pro-production and pro-people.
"The whole country is a priority. It's a pro-people, pro-production budget. The more production, the more infrastructure we have, the more employment you have and the circulation of money means that your women, your youths, are at an advantage coming from the policies that government deployed. So, I would say it is a pro-people, pro-production and pro-business budget," he said.
"The budget is actually funded from what we are getting. Over the past two, three years, the consolidated revenue fund has actually been funding the fiscus. So, it's been money in, money out. There is no printing of money."
He continued: "If there was, it was to satisfy some of the legacy debt, through SI [Statutory Instrument] 108 of 2023 which was promulgated two months ago, which was assumed by the ministry. This means that as a nation we are no longer printing any money to service any external debt."
He added that in terms of fiscal consolidation, Treasury will put a lid on money supply which has largely influenced the local currency's massive loss of value. As of end of August, money supply had grown to ZWL$13,41 trillion from ZWL$2,33 trillion as of end of last year.
"We are keeping our eyes on that. Why you are seeing it much bigger is because it is in-line with economic growth and projected inflation which we are going to reduce 9 to 10% on month-on-month," Mnangagwa said.
"I think we have a ZWL$44 trillion budget with just a deficit of 3% which is in line with our growth of inflation. In that regard, we have no plan to print money," he said, adding that the 2024 national budget will be financed from tax revenues with the tax collector catering for about 95% of the budget.
Related Topics