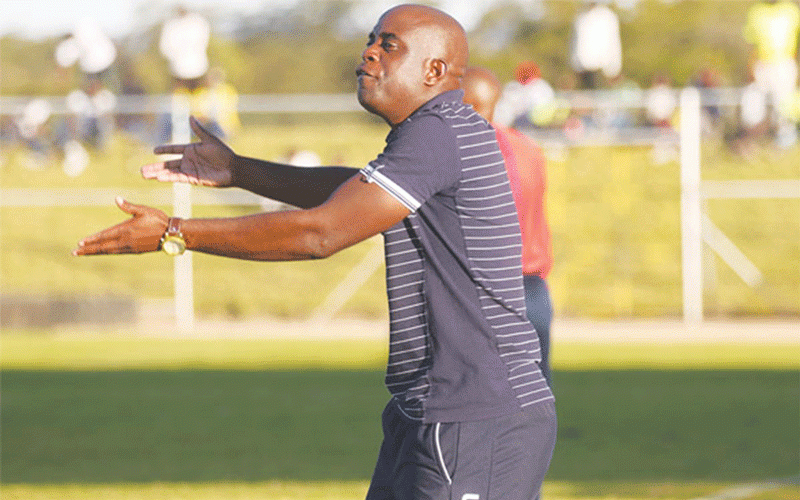 SIMBA BHORA coach Tonderai Ndiraya has called on his team to be consistent after their recent mini-revival, as they prepare for a trip to Mandava Stadium for a tricky match against fellow promoted side Sheasham on Sunday.
The Shamva-based side endured a rude awakening at the start of their topflight campaign, falling to defending league champions FC Platinum and Chicken Inn in their opening matches.
They followed that with a goalless draw against Dynamos, and then beat Yadah and Hwange in the last two matches.
The recent form has seen them climbing to eighth place on the log standings with seven points, just four behind log leaders Caps United.
While Ndiraya says it is too early to claim that his team has turned the corner, he believes there is cause for optimism heading into the next matches.
"I can't really say we have turned the corner, but what counts in the big league is consistency. We are on an upward trajectory, so our wish is to keep at it, keep going up the ladder," Ndiraya said.
After Sheasham, Simba Bhora face strugglers Green Fuels who are bottom of the log and then bottom-placed Cranborne Bullets — matches they will be gleefully looking forward to.
"It's going to be difficult going forward. We are a new team, the system is new so we are getting to learn and to understand the dynamics of the big league," he said.
Ndiraya is hoping that senior players in his squad, most of who he brought from Dynamos at the start of the season, will continue to play a crucial role in stabilising the ship. Notable veteran players in his squad include Patson Jaure, Blessing Moyo, Talent Chawapiwa, Ronald Chitiyo, Valentine Musarurwa and Tichaona Chipunza.
"Of course, we have the help of quite a number of our experienced players who have been in the league before, which I think is really helping us. We want to continue to learn; but in our learning we want to win games and I'm happy that we won two games on the bounce so far."
One player who has caught Ndiraya's eye, though, is young Alex Mandinyenya (18) who is on loan from lower division side Harare City.
He played briefly for the relegated Harare City side in the league last season, and his career's high point remains the brace he scored against Highlanders in the last game of the season last year. This season, the teenager has netted two goals for his new club, including the opener in the 2-0 win over Hwange last week.
"He is one of our experienced players in the team. He scored a brace against Highlanders, one of the biggest clubs in the country and that is the reason we had to go for him. We wanted that experience and I'm not surprised with what Alex is doing because he has played at the highest level before. If a boy of his age, a young boy, can score two goals against a big team like Highlanders, it shows you the potential that the boy has. His goal against Hwange took a lot of pressure off the team. We were pushing and probing, but we were not getting the breakthrough and Alex did well to give is that goal. I also thought Abubakur Onifade did well, despite not scoring. His efforts are helping other boys to do well."
Matchday 6 fixtures
Friday: ZPC Kariba v Manica Diamonds (NSS)
Saturday: Green Fuels v Ngezi Platinum Stars (Gibbo), Fc Platinum v Triangle (Mandava), Hwange v Cranborne Bullets (Luveve), Yadah v Highlanders (NSS), Black Rhinos v Herentals (Baobab).
Sunday: Dynamos v Bulawayo Chiefs (National Sports Stadium), Sheasham v Simba Bhora (Mandava), Chicken Inn v Caps United (BF)
Follow Henry on Twitter @henrymhara
Related Topics