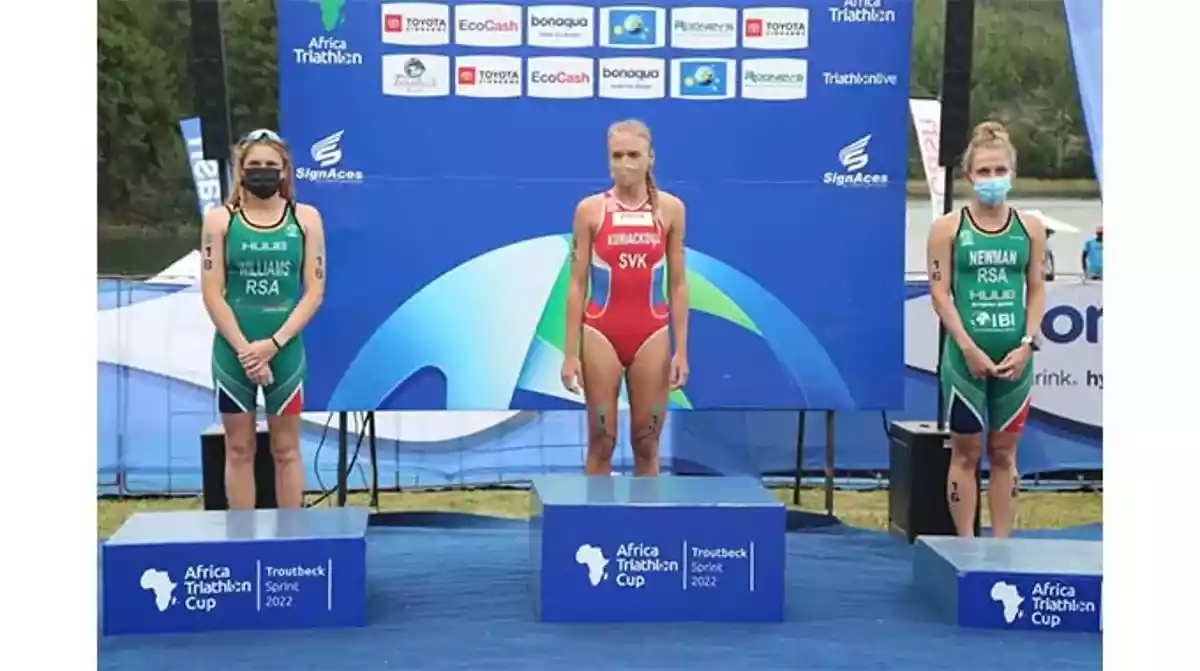 One of the country's top junior elite athletes Matipa Mawere has pulled out of the Bonaqua Africa Triathlon Cup which takes place tomorrow at Troutbeck in Nyanga.
Matipa, who is brother to the country's leading female junior athlete Makanaka Mawere who is a medal hopeful at the event.
Last year the two siblings missed the podium by one spot at the flagship event last year after they finished fourth and were hoping to do better this time around.
Triathlon Zimbabwe revealed the news before the press conference with athletes at the venue yesterday afternoon.
However, Makanaka Mawere is fit and raring to go against tough field which includes defending champion Kadence Ribbink from South Africa.
"I am not injured anymore and have been doing alright. I am feel pretty good about the peopl I am racing against. I have actually known theses guys for quite a while and I think it will be fun to see how everyone does and how I do, " she said.
"I would like to finish strong. Last year I had a problem with my bike so I just hoping that there will be no hiccups in the race," she added.
In the junior men category Duwan Botha carries the country's hopes for a medal but will have to contend with a strong South African line up including favourite Shaun Wolfhaardt who won the class last year.
Kyle Erskine also from South Africa is high in confidence after winning in Swakopmund, Namibia last week as well as finishing second at the Junior Africa Cup in Nelson Mandela Bay two weeks ago.
Zimbabwe does not have representation in the elite class this time around but it promises to be an exciting race as Dutch female athlete Barbara De Koning is looking to make four consecutive wins after two victories in South Africa and another last week in Namibia.
Shanae Williams who was runner-up last year will also be challenging for honours while Austrian Tanja Stroschneider has been in good form lately.
Ayan Beisenbayev will be the man to beat it in the elite men class as he seeks his third victory at Troutbeck.
Vitalii Vorontsov from Ukraine and Austrian Martin Demuth are serious title challengers.
Points gained at the Bonaqua Africa Triathlon Cup, are used for qualifications to events such as the Olympics.
The junior elite races are set to start at 11:30 while the women elite competition are scheduled for 1 pm and men elite begin at 2:30 pm.
Sponsors Coca-Cola Frontline Marketing Manager, Barry Otieno was delighted to be associated with the event.
"We are delighted that every year, through our Bonaqua brand, we have been able to support Triathlon Zimbabwe to bring this event, which is not only significant for sports but is also a flagship for the country's tourism industry. Each year, together with our partners and organisers, we strive to make the event more exciting," he said.
This is year marks the sixth anniversary for Bonaqua as the official title sponsor. Other sponsors include iGo from Cimas, Rooney's, CFAO, African Sun, Troutbeck resort, Ecocash and Simbisa who have joined this year
Related Topics