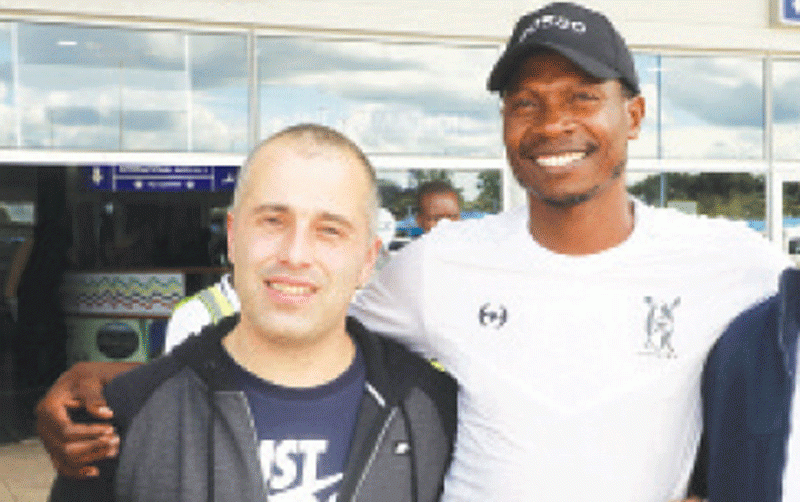 HIGHLANDERS have reassigned their assistant coaches Antonio Torres and Joel Luphahla following the appointment of club legend Madinda Ndlovu on Monday.
The duo of Luphahla and Torres became the latest victims of Zifa's unpopular directive barring coaches without the Caf A badge from coaching in the Premier Soccer League.
Ndlovu, who possesses the requisite Caf A badge, will assist Portuguese national Baltemar Brito and will also be the director of junior development.
Torres will be joining Abraham Mbaiwa, possibly as fitness trainer and analyst, while Luphahla will most likely replace Vezigama Dlodlo as welfare manager.
The source said the re-assignments were guided by contractual implications.
Club secretary-general Morgen Dube confirmed yesterday that Torres and Luphahla would be re-assigned, but would not say to which positions as Ndlovu comes into to fill the gap for the Caf A licence requirement.
He said the full technical structure will be announced in due course.
"The announcement of the technical structure was long overdue. A promise in that direction was made to the club members at the annual general meeting. We will be announcing the full playing staff and the full technical staff from the Under-13 to the senior team. The announcement of Madinda (Ndlovu) is part of that process," Dube said.
He added: "We have to do it in phases as we tie loose ends and put nuts on the bolts, so to speak. By the end of last season, two of our coaches were not sitting on the bench and that is why we have brought in Madinda as we attend to other technical issues. It's not only about the first team but we are addressing it wholly. We are on the verge of concluding the playing staff and technical staff of the senior team. Some members of the technical staff will be re-assigned. We are in the process of doing that."
Related Topics