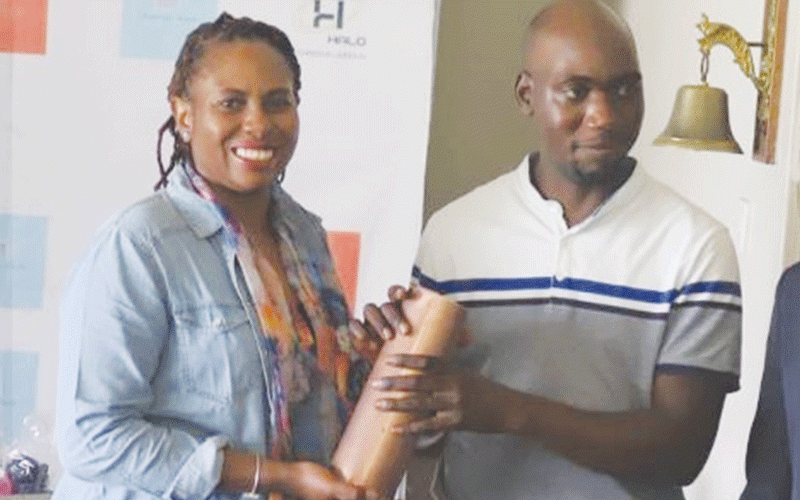 AFTER a successful inaugural season last year, the Chevron Tour is looking forward to another memorable campaign this year with a packed schedule of events, bigger fields and higher prize purses on offer for the country's leading golfers starting next month.
The Chevron Tour teed off for its maiden season last year with its tournaments locally and in neighbouring Zambia attracting some of the region's most promising golfing stars.
Encouraged by last season's success, the tours' organisers are anticipating a better 2023 season, starting off with Maxi Bulawayo Pro-Am Golf Tournament which will be staged in collaboration with the Zimbabwe Professional Golfers Association (ZPGA) at Bulawayo Golf Club from March 2-4.
The Maxi Bulawayo Pro-Am Golf Tournament which has a lucrative prize fund of US$25 000 for the professionals, courtesy of the sponsors Arenel Sweets & Biscuits, through their Maxi brand, is expected to attract a quality field of local and some foreign players.
Seasoned local pro Ignatius Mketekete is the defending champion putting on a dominant show to win the inaugural edition of the tournament by a massive eight shots.
The 37-year-old Zvishavane-born golfer finished with a good tournament total of 11 under-par 205, eight strokes clear of another Bulawayo Golf Club golfer Brian Gondo and Zambian Sydney Wemba who were tied for second on three-under-par 213.
This year's tournament is also expected to feature a quality field with some of the country's leading players such as Robson Chinhoi, Ryan Cairns, Visitor Mapwanya and Nyasha Muyambo, just to mention a few, all expected to tee off in Bulawayo.
Chevron Tour chief executive officer Tafadzwa Makadzange-Chigumira said they are expecting a much better season ahead as they continue to provide a developmental stage for local golfers.
"Growth means moving from one place to the next incrementally. Our first season as the Chevron Pro Tour has been groundbreaking and an emotional success and we are ready to take golf to the next level. In 2023 we will continue to grow a quality developmental tour with the help of our valued partners and sponsors. Our first tournament will be the Maxi Bulawayo Pro-Am Golf Tournament and we will be working with the ZPGA. We are looking forward to a successful event in Bulawayo," she said.
The Chevron Professional Golf Tour provides professionals and promising junior elite male golfers the opportunity to compete in professional and pro-am golf tournaments in a structured, growth-oriented tour having started in June 2022.
The tournaments, which will be played on courses in Zimbabwe, Zambia, Malawi and Tanzania will be played over three days with the Pro-Am on the first day and the professionals being paired with a junior (5 handicap and under) over the remaining two days.
Follow Daniel on Twitter
@danielnhakaniso
Related Topics