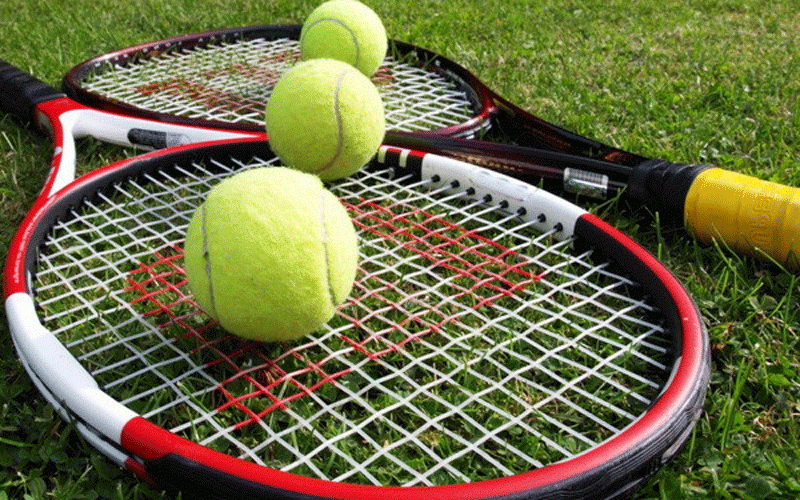 THREE local players yesterday failed to progress to the semi-finals of the singles second leg of the 18 and Under J5 Bulawayo International Tennis Federation (ITF) South Central Circuit at the Bulawayo Country Club.
Thomas Thomu fell to France's Mouise Koumane 6-7, 6-4 in a tough boys' contest, having beaten South African John Bothma 6-4, 6-4 in the second round.
Thomu, who hails from Masvingo, was the only Zimbabwean to reach the quarter-finals in the first leg, where he lost to Austrian Thilo Behrmann 5-7, 3-6.
This time around, Ronan Mtisi also cruised to the quarter-finals after beating France's Cyrlac Cayuela 6-2, 6-3 in the second round, but was unlucky to crush out against South Africa's Joseph Townes 6-3, 6-4 to bow out of the tournament.
In the girls' section, Tinotenda Chipfakacha was the only local female to reach the quarter-finals stage in this tour, but lost 6-7, 6-3 to South African Carle Botha at that stage yesterday.
Teenage sensation Kudzai Chapepa retired in the first round due to a recurring ankle injury after losing her first round game 6-0 to South Africa's Amike Botha.
Tournament director Tarwirwa Chikunichawa reckons the locals fared well in the second leg.
"The second leg was very much better. Our players were competitive. The most important aspect on our local players is that they managed to pick up points which are the whole idea of these competitions, to pick up points and improve on rankings," Chikunichawa said.
Zimbabwe-born Serbian Marko Milosavljevic, winner of the boys' singles first leg after beating South Africa, Rudiger Dusselberg 2-6, 7-5, 6-4 in the final, is on his way to clinching the second leg as well after trouncing Austrian Jan Hemetzberger 6-1, 6-1 in the quarter-finals yesterday.
Milosavljevic and Thomu lost 4-6, 6-7, 4-10 to South Africans Connor Doig and Townes in the doubles semi-finals of the first leg.
Related Topics