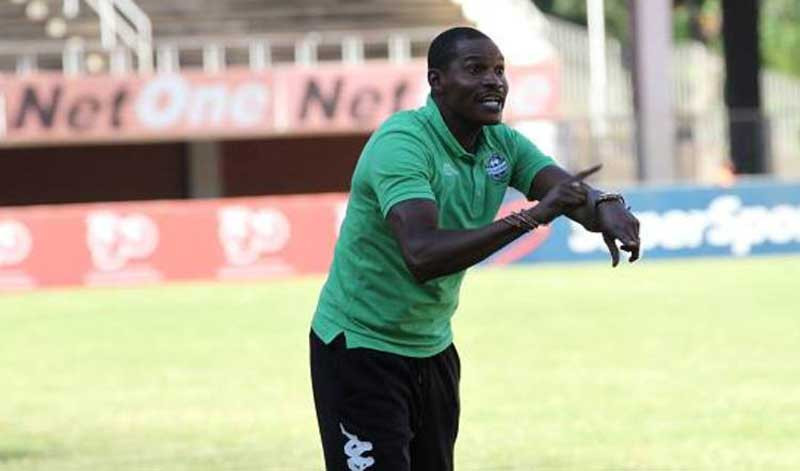 FC Platinum enter the last stretch of their sprint towards what would be a fabulous four league titles and with all coming one after the other.
There are still seven matches to be played, but the Norman Mapeza-tutored trailblazers may only require their next four matches for them to pop the champagne bottles to yet another platinum performance in a season where they could have easily been written off early.
Of course, with an eight-point cushion between them and their nearest rivals Dynamos with seven rounds of matches to go it may, to some, sounds too early to say it's job done, but to many this is now a forgone conclusion.
DeMbare, although they concede it is not in their control, contend that it's far from over and that there are still enough games for them to spoil the party.
On the evidence of what has happened so far this season where Dynamos even enjoyed a six-point lead over FC Platinum at some stage, it will take a monumental collapse by the platinum miners for DeMbare to win their first title since 2014.
The platinum miners face Bulawayo City today, Highlanders (away), Herentals (home) and Caps United (away) in their next four matches where they could wrap it up if they win all of them.
They could still drop points and still warp up the title with three matches to spare depending on how Dynamos would have fared against Ngezi Platinum Stars, tomorrow, Manica Diamonds (away), WhaWha (home) and Bulawayo City (away).
Even if FC Platinum fail to win it in the next four matches, they will still have matches against Yadah, Triangle and Cranborne Bullets to give them the crucial points they need for coronation.
It would have been an intriguing race had Dynamos not lost their way just after the mid-season break where they dropped points and now find themselves hoping for miracles with seven matches to go.
Dynamos to their credit have not yet given up hope, probably they are looking at the FC Platinum visits to Bosso and Caps and hope that the Zvishavane-based side can drop points.
But then DeMbare also still have to play the two against who are their biggest rivals and full marks cannot be guaranteed in those matches.
It's also hard to see FC Platinum dropping too many points because one thing they have done this season and over the years is to make themselves a hard-to-beat team, let alone concede goals.
After 27 matches, the league's pass masters have conceded just nine goals which is a rate of 0,33 goals per match, impressive if not also astonishing.
At the rate with which FC Platinum have been going, it's hard to see anything other than a quadruple party in the small but vibrant mining town of Zvishavane.
Mapeza has remained grounded and continues to demand hard work and focus from his players, warning that the remaining games are going to be the toughest they will face.
"These remaining games are not going to be easy at all. I have said this before but we don't even put pressure on ourselves to perform well. It's normal to be under pressure in this game, but we are not doing that although we have told everyone that the remaining games will be tough. We don't underestimate any opponents especially at this point," Mapeza said ahead of their clash with the relegation-haunted Bulawayo City.
"The players know what we need to do. They know the opponents. They know what we expect from them so at this point, I can only be there to give guidance. Everybody knows that we need to keep the same mentality. We have done well under less pressure. Our performance last Sunday was evident. We played without pressure and we won."
Ndiraya leads Dynamos against his former team as they seek what would be a miraculous recovery if they are to turn things around in the league.
They have done well in the last two months in particular where they put together a seven-match unbeaten run.
But at this stage they need more than an unbeaten run, they will probably need eight straight wins to stand a better chance.
And after last week's outing where they were booted out of the Chibuku Super Cup, they will be hoping to regroup and pile pressure on the miners.
"We have put the disappointment of being knocked out of the Chibuku tournament behind us and we are now fully focused on our match against Ngezi Platinum Stars. We know that it's not going to be an easy match, it's going to be a difficult one but we are preparing," Ndiraya said.
He highlighted the number of players who have crossed the floor between the teams, which makes the duel an exciting one.
"There is a lot of history between the two teams. We have quite a number of players within our ranks that have played for Ngezi Platinum Stars and that alone is making the whole contest a fierce one.
"But we are prepared and mostly psychologically because of what happened last weekend, but we are back together now feeling strong and hoping to get out there and put up a good fight," he said.
Related Topics