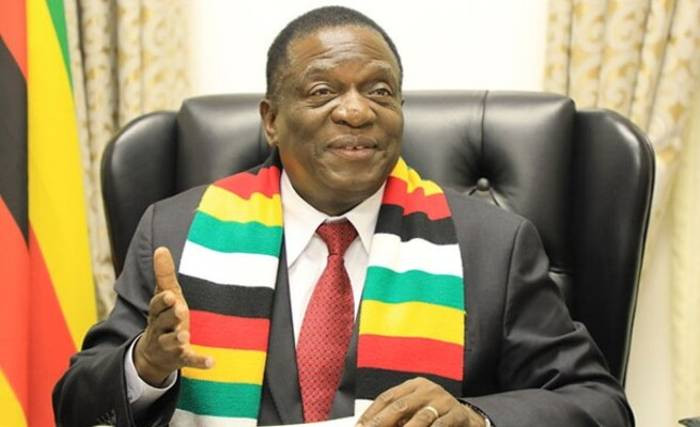 ON August 3, 2023, President Emmerson Dambudzo Mnangagwa commissioned the new Hwange Thermal Power Station Units 7 and 8.
Amid the pomp and fanfare, Mnangagwa proudly and confidently declared that Zimbabwe's perennial power crisis had finally come to an end. This was after the country had endured up to 20 hours of daily power outages in some areas.
An excited Mnangagwa bragged that load shedding was now a thing of the past and went as far as to sarcastically challenge those whose meat was rotting in their fridges because of power cuts to come forward.
Well, almost immediately after August 23 an 24 harmonised elections, the dreaded power cuts returned with a vengeance.
It became clear that the brief lull the country went through without experiencing any load shedding in the run-up to the crucial election was nothing but a ruse. The nation is largely in darkness.
Zimbabweans were, in fact, foolhardy made to believe for a minute that the ruling Zanu PF party was sincere and had abandoned its trickery and chicanery.
It is quite possible that the government merely imported plenty of electricity from our neighbours, knowing fully well that the country was not producing sufficient energy for its domestic needs.
This whole "no more load shedding" ruse was just to get votes from an unquestioning and gullible citizenry who believe everything this government says.
Of course, some of us had always raised valid concerns over the numerous claims by the Mnangagwa administration. I remember penning a piece on March 22, 2023 titled: Is Hwange Unit 7 another big scam and con job?
As much as there are those who may view my thoughts and observations as too cynical and always negative, but decades of relentless deception authored by the Zimbabwe regime has shaped my mindset.
It should be known that people who are always sceptical and suspicious about a particular individual have good reason for doing so. If one is at the receiving end of countless lies and broken promises at the hands of someone, they end up taking whatever they are told by the perennial liar with a pinch of salt.
The persistent propensity to lie and deceive by the Mnangagwa administration troubles me.
Why do they have to mislead the nation — solely for the sake of political expediency?
As much as some may perceive this as a small insignificant thing — to be expected during the election season — however, there are always severe consequences.
For instance, having assured the corporate world that Zimbabwe's energy crisis had finally been resolved — what is the sudden resurgence of power cuts going to do to investor confidence? Will investors, both local and foreign, be prepared to sow their hard-earned monies in a country where what the leadership pronounces is not to be trusted?
It was so heart-breaking listening to the Zimbabwe National Chamber of Commerce chief executive officer Christopher Mugaga stating last week that business is losing between US$70 and US$80 million each month due to these persistent power cuts.
In so doing, this may lead to increased prices of goods and services because these losses are simply passed on to the consumer, further worsening the already dire situation of the ordinary citizenry.
Need I remind anyone that under Mnangagwa first five-year reign, half the population have been thrown into extreme poverty, while two-thirds of the workforce earned and still earn below the poverty datum line.
All this is largely because we have a government which cannot tell the truth!
If those in power had been honest all along — that the country's power crisis had not been averted and was far from over — this would have enabled the business community to be better prepared.
Who knows, maybe due to the false assurances that the days of load shedding were past us, some corporates decided to shelve any plans for alternative power sources — opting to invest the capital elsewhere, only to be met with a rude awakening a few days after the elections.
Government needs to show some seriousness on such critical matters as power supply.
My late father, in his profound wisdom, taught me that lies had short lifespans and the repercussions were never good for anyone. There was really no need to lie to the nation that our power challenges had been resolved.
All the Zanu PF regime had to do was tell the nation that Hwange Units 7 and 8 were complete (if that is the real truth) — and should have also emphasised that power cuts will continue reoccurring because the Units will not be able to meet the ever-increasing demand for electricity by the growing population.
This would have given both commercial and domestic consumers a clear picture so as to enable proper planning. However, by lying that there is no longer an electricity shortage in Zimbabwe, this had the potential effect of dissuading and discouraging prospective investors in the energy.
Indeed, lies have a very short lifespan and have a tendency of backfiring in a big way. All we can now do is brace ourselves for increased prices of goods and services — just because we have liars in power.
Related Topics