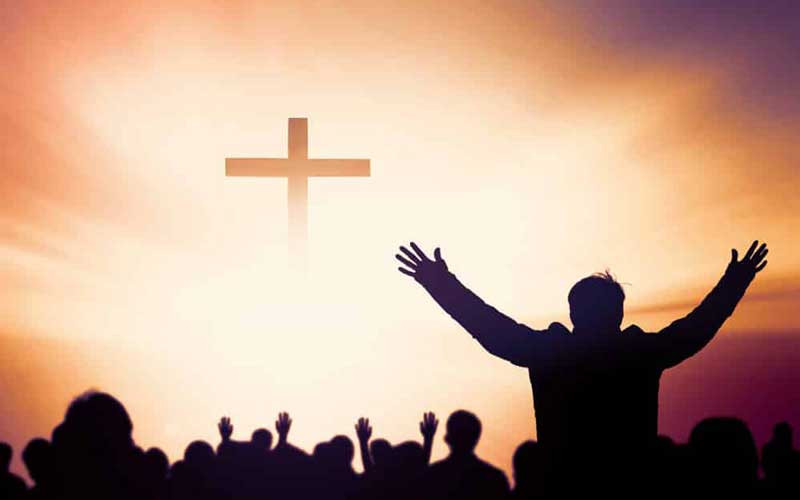 Many times, listeners and viewers get so attached to a musician that they don't check or interrogate if a particular song is still Gospel music. It's not always that a true and genuine Gospel singer, sings Gospel music as we outlined in our previous installment. As I said last week, an album of 6 songs can have just one Gospel song and the rest would be mere Bible mentioning or quoting songs.
We stressed the impact of music in general on your spirit and soul. Please guard your heart. Some Gospel musician has quite a number of Gospel albums to his/her name. I am protecting his/her well meaning intentions. He/she sang a song that easily fails the test of Gospel music tucked in an album of other real Gospel songs.
The fans and much of Christendom just received it with open arms and closed mind and blocked spirit. The song has words like, He's a way maker. Let's hear the counsel of the Bible. Jesus said in John 14:6, "Jesus saith unto him, I am the way, the truth, and the life: no man cometh unto the Father, but by me." We break it down. Jesus is the Way. He is not a Way Maker. He is the Truth and the Life. You don't look for a way to be made. Dear believer, you're in Christ and you're in the Way.
What is the take home here? Where songs are to be thrown into the dust bin, please run and do so. If they have to be deleted, please do so and also remove them from the recycle bin. Sometimes some "gospel" songs need to be edited and tweaked to align with the rightly divided Word of Truth. They also have to be in sync with the Doctrine of Christ.
I don't have any problems with local "gospel" musicians. My challenge is that you have to rewrite whole albums to sing among the gathering of saints. Some musicians just validate their music by sales, social media views and live performance attendance. That's the fastest way to error, heresy and falsehood.
We check more examples. I think preponderant church and cult goers know the song; we're marching to Zion. Unfortunately they're very convinced that it's Gospel music. The Bible in its rightly divided Word of Truth remains our yardstick. We read Hebrews 12:22-22, New King James Version "[22] But you have come to Mount Zion and to the city of the living God, the heavenly Jerusalem, to an innumerable company of angels, [23] to the general assembly and church of the firstborn who are registered in heaven, to God the Judge of all, to the spirits of just men made perfect,"
By new birth or salvation or being born again we are in Mount Zion and the heavenly Jerusalem. We're not marching. Last time we said Christianity is not heaven at last but heaven at first. Since I am in the neighbourhood I would like to take the opportunity to state for the umpteenth time that there's nothing special about visiting Israel or the Holy Land as some prefer to call it.
We don't argue with God the Father's choice of Israel as a prototype. What we do is stick to the rightly divided Word of Truth. The words of Jesus in the following verses are instructive, John 4:21,23-24, "[21] Jesus saith unto her, Woman, believe me, the hour cometh, when ye shall neither in this mountain, nor yet at Jerusalem, worship the Father. [23] But the hour cometh, and now is, when the true worshippers shall worship the Father in spirit and in truth: for the Father seeketh such to worship him. [24] God is a Spirit: and they that worship him must worship him in spirit and in truth."
It's a spiritual reality or issue that there's no special unction in in soil, wine, oil or water from Israel. Those who know the Gospel of Christ know that trips by denomination or ministry leaders to Israel are mere fund raising.
If you want to tour Israel just as you may want to tour Zimbabwe or any other nation, there is no problem. Remember that the Scripture said that we're in the heavenly Jerusalem. We can't be so ignorant to think that the earthly Jerusalem has anything to offer to solidify our faith.
According to the Bible rule of single mention, a song or the theme, Maranatha, fails the test. Deuteronomy 19:15, settles, "One witness shall not rise up against a man for any iniquity, or for any sin, in any sin that he sinneth: at the mouth of two witnesses, or at the mouth of three witnesses, shall the matter be established."
You find Maranatha only in 1 Corinthians 16:22, "If any man love not the Lord Jesus Christ, let him be Anathema Maranatha."I am persuaded we have dealt enough with Gospel music. Any questions, we will answer.
Now unto him that is able to keep you from falling, and to present you faultless before the presence of his glory with exceeding joy, To the only wise God our Saviour, be glory and majesty, dominion and power, both now and ever. Amen. Grace and peace be multiplied to you through knowledge.
All Bible quotations are from the King James Version unless otherwise stated.
Fellowship with Pastor Makarimayi on Facebook and on www.twitter.com/PEMAKARIMAYI.
Related Topics