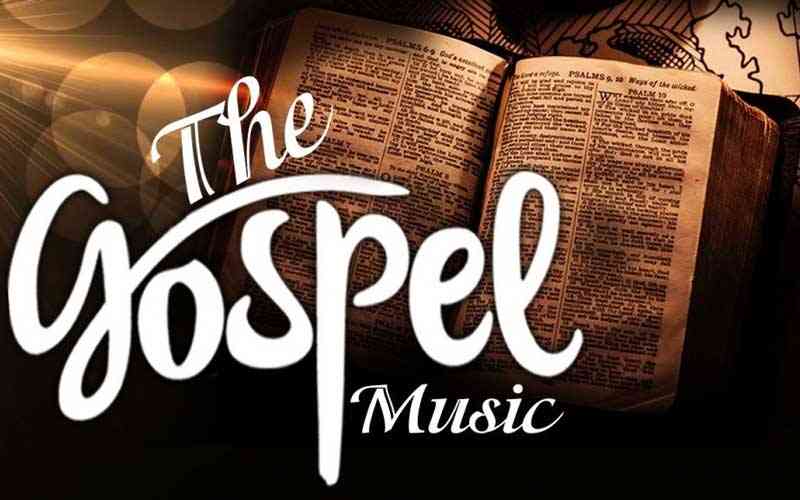 There is a mutually inclusive relationship between what comes from the pulpit and what's sung in a particular ministry or denomination. If the preaching isn't the Doctrine of Christ, of necessity the music is hardly and rarely Gospel.
I am so saddened that there are so many melodious or heavenly voices if you would call them, across the whole spectrum of the church and the songs churned out cannot pass the test of Gospel label. What really happens is that our church choirs and those aspiring to be Gospel musicians should translate the preachers' sermons into song.
Elsewhere on this platform in this series, we mentioned that our local "gospel" musicians struggle to break into our own market. Here and there, they get some nominations in the region and furthest would be West Africa. They get invitations throughout the world by our own in the diaspora. Quite sad!
Before I expand on what gospel music is, allow me to give you a local secular musical group that is probably booked internationally probably to end of next year. The group is called Mokoomba. In their genre, they chose to walk on the path of what is expected in their chosen field. They have done Zimbabwe proud internationally.
For the gospel musicians, it should be simpler because it's a product or brand that is underwritten in heaven. While it may be good for exposure, the so-called "gospel" music is played in pubs and bars not to win souls, but that they are morally and soul appealing songs.
What makes music gospel/Christian is the content or lyrics. We have to check if its contents are the finished/accomplished work of Christ, that is the Grace of God. Check if it speaks of Christ's sacrifice, resurrection and ascension.
Most importantly, verify if it speaks of Him seated at the Father's right hand. His intercession ministry has to be evident in His authority and power. If it does then, we have a Gospel song. It must never be merely sung to entertain!
Singing gospel music means prophesying and exalting Christ. If preaching the gospel of Christ means the Grace of God it necessarily means gospel music is the singing of the Grace of God. Apostle Paul hints on the gospel of Christ which is Grace.
He says in Galatians 1:6-7, "[6] I marvel that ye are so soon removed from him that called you into the grace of Christ unto another gospel: [7] Which is not another; but there be some that trouble you, and would pervert the gospel of Christ." Verse 16 makes it clear that it's Grace. Anything else according to verse 17 is perversion. Perversion is instigated by troublemakers who want to keep you under fear, bondage and condemnation.
I will give you examples of lyrics that should never be found in Gospel music. You know the part that says; lift Jesus higher higher, Satan lower lower. What is to lift Jesus? We read John 12:32-33, "[12] And I, if I be lifted up from the earth, will draw all men unto me. [33] This he said, signifying what death he should die." So they will be saying kill Jesus.
Break every chain for the new creation. We have no chains, we are in Christ in God the Father and the Godhead is in us.
Maybe non-believers can sing that not in the gathering of saints. Fulfil Your Word Lord. Translate this to Shona and you will get what I am saying. With due respect, He doesn't suffer from amnesia and furthermore it is Him Who said that He would fulfil it and He ably did that in Christ.
Hosanna. In Hebrew and Greek, this speaks of the incarnation of Jesus. Mary cannot conceive Jesus again.
Remember we said Gospel music must importantly have content of the finished/accomplished work of Christ and His current intercessory ministry in its power and authority on the right hand of the Father. Maranatha does not pass this test.
Don't leave us alone Lord. He said He won't leave us nor forsake us. I pray that gospel musicians will sit under ministers of the Doctrine of Christ.
Surely the problems of acceptance of your music will be over. Some tell us that they dreamt lyrics from God the Father. You dreamt your wrong understanding of the gospel of Christ. Part two is coming.
Now unto him that is able to keep you from falling, and to present you faultless before the presence of his glory with exceeding joy, To the only wise God our Saviour, be glory and majesty, dominion and power, both now and ever. Amen. Grace and peace be multiplied to you through knowledge.
Related Topics