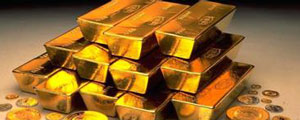 Zanu PF secretary for administration Didymus Mutasa needs to be told in no uncertain terms that there is everything wrong with Zimbabwe mortgaging its natural resources to secure international funding for infrastructural development.
NewsDay Editorial
The proper way of doing business is for the country to add value to its natural resources and sell off finished products that will fetch more for the country.
Mortgaging such precious resources literally ties the country to other nations that places it in a bind if it eventually fails to honour its obligations under the arrangements it would have made with the other countries.
One wonders where the sense lies in, asking other countries to give us money while they hold on to our precious resources.
This simply adds weight to concerns that have been raised by Zimbabweans over the way foreigners — particularly Zimbabwe's newfound friends from the East — have been raking in profits from the country's mineral wealth at the expense of the communities in which the wealth is found.
Chiadzwa, where alluvial diamonds abound, is a case in point.
The tragedy about mortgaging our natural resources is that such a move ignores future generations that are supposed to benefit from the natural resources that flourish in Zimbabwe.
Despite the vast mineral resources that we have, we have unfortunately remained poor as a nation.
And with the thinking demonstrated by Mutasa, we are going to be in the same predicament for a much longer time even as we sit on such wealth that very few countries across the world can boast of!
It has never been in doubt that in the last decade, Foreign Direct Investments (FDIs) into Zimbabwe have been significantly depressed.
This is so unlike developed countries such as Australia who have used their mineral wealth as the mainstay for their economies.
Plans by Finance minister Patrick Chinamasa to use the mineral wealth as security while he globe trots with a begging bowl demonstrates failure to use the mineral wealth as a stepping stone towards independent, economic stability with no strings attached to foreigners.
In May 2011, Mark van Boschel of the Belgium-based World Diamond Centre, which facilitates the trade of 84% of all rough diamonds and 50% of polished gems, described the deposits as the largest in the world.
Surely, it boggles the mind that a country with some of the largest deposits of diamonds should go around begging from countries with no mineral wealth at all.