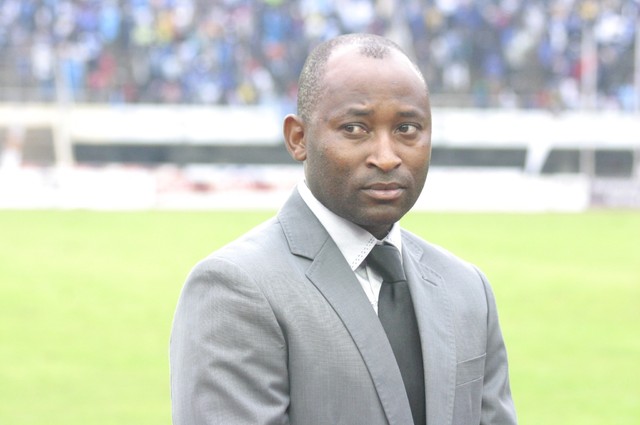 LEICESTER — A suspected murder victim found in a city centre car park has been named as the brother-in-law of former Premier League footballer Peter Ndlovu.
dailymail.co.uk
The body of Promise Ndlovu, the husband to Peter's sister Christina, was found in Leicester on Saturday.
Two men have since been charged with conspiracy to murder the 40-year-old, while a further four arrests were made on Tuesday.
Former Zimbabwe international Peter (43) played 176 times in the Premier League for Coventry City between 1991 and 1997, scoring 39 goals.
He also scored 38 goals for his country in 100 games, and is now manager of Mamelodi Sundowns FC, a Premier Soccer League club in South Africa.
Yesterday, Ramandeep Dhaliwal (34) and Kehar Hayer (55) both of Leicester, appeared before magistrates in the city charged with conspiracy to murder Promise.
No application for bail was made and the two men were remanded to Leicester Crown Court for a further hearing next month.
Detectives investigating Promise's death made four further arrests earlier this week.
A 36-year-old man was arrested on suspicion of murder and three other men were detained on suspicion of conspiracy to murder.
Promise Ndlovu's widow, Christina, is the chairperson of the Leicester-based Zimbabwe Action in Solidarity Drop-in Centre.
A Zimbabwe Association spokesperson said: "We are shocked and saddened by the recent tragic death of Promise Ndlovu. Our prayers and thoughts are with Christina and the family."
Peter Ndlovu professionally played soccer as a striker from 1988 until 2011.
He starred for Highlanders, Coventry City in the Premier League and in the Football League for Birmingham City, Huddersfield Town and Sheffield United.
In South Africa, he played for Mamelodi Sundowns, Thanda Royal Zulu, Highfield United and Black Mambas.