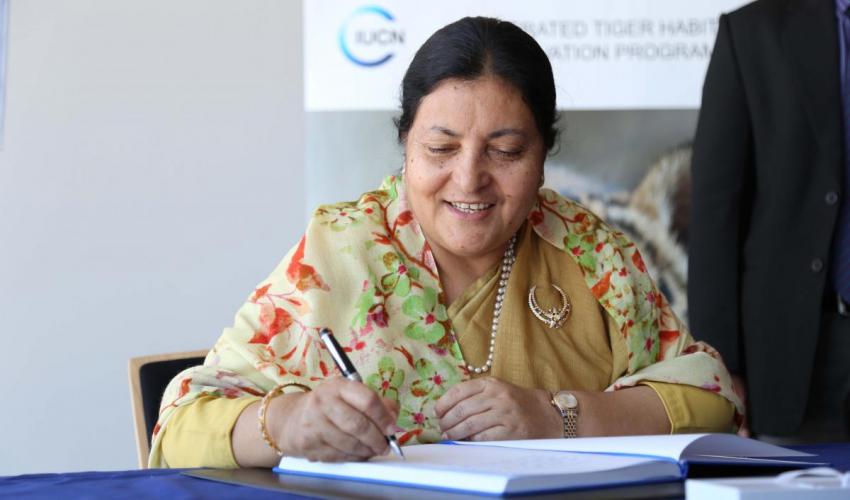 KATHMANDU — The Parliament of Nepal was yesterday dissolved after President Bidya Devi Bhandari approved the recommendation of Prime Minister KP Sharma Oli to end the Parliament two years prior to its expiry.
The President's Office said in a statement that Bhandari approved the government's recommendation, based on Article 76 (1) and (7) and Article 85 of the Constitution, to dissolve the House of Representatives.
"The President has endorsed the government's recommendation to dissolve the House," spokesperson at the President's Office Badri Nath Adhikari told Xinhua. "She also has approved the new election date."
As per the Cabinet's recommendation, Bhandari has announced a new election to be held in two phases on April 30 and May 10, 2021.
The Oli government yesterday recommended to the President dissolution of the federal Parliament. The elections of the Parliament were held in November 2017. As a parliamentary party leader of the Nepal Communist Party, which commands around a two-third majority in the Parliament, Oli became the prime minister in February 2018.
Constitutional experts said the decision could be challenged in the Supreme Court which as a final arbiter can decide whether it is constitutional or not.
"The decision to dissolve the House could be challenged in the Supreme Court," senior constitutional lawyer Chandra Kant Gyawali told Xinhua. "The fate of the parliament is now in the hands of the Judiciary." — Xinhua