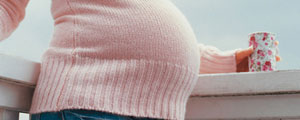 MBABANE — Abortions are illegal in Swaziland and have resulted in criminal convictions.
IRIN
In October 2012, more than 1 000 women were treated for abortion-related complications at a single clinic in the country's second city Manzini, says the Family Life Association of Swaziland (Flas), a family planning organisation.
Flas is calling for the legalisation of abortion on the grounds of women's health.
"In neighbouring South Africa, the legalisation of abortion in concert with strong family planning efforts resulted in substantially fewer maternal deaths in a matter of a few years.
Deaths from abortion complications decreased by 91% in South Africa from 1994 to 2001," Flas spokesperson Mancoba Mabuza said.
Despite South Africa's proximity to Swaziland, travelling to the neighbouring state for terminations present extreme difficulties for Swazi women as 70% of the population live in poverty. Travel and accommodation costs can prove insurmountable, although government clinics provide the procedure at no cost.
Marie Stopes South Africa, the country's largest non-profit sexual and reproductive healthcare service provider, charges R1 000 ($120) for a termination of three months or less.
Jeff Mathe, director of the country's largest public hospital in the capital Mbabane, told the recent annual Swaziland National Health Conference that 16% of all female deaths so far this year at the hospital were a consequence of botched terminations.
"These are cases that are reported to us. There are probably many cases that are not reported," Mathe told the conference, but declined to give his opinion on whether terminations should be legalised.
Flas cited Health ministry estimates that 19% of maternal mortality annually was due to unsafe and illegal abortions.
Swaziland's Office of the Attorney-General said that performing, receiving or participating in an abortion was a criminal offence carrying a maximum sentence of life imprisonment. The law is not concerned whether the mother is a rape survivor, or if the pregnancy is a consequence of incest.
In 2011, three Swazi nurses were arrested and given 15 years for assisting in terminations.
"They were helping the poorest of the poor, women who are truly desperate and who cannot do what most Swazi women do who need an abortion. Most women just travel across the border to South Africa," Alicia Simelane, a Manzini healthcare worker and midwife, said.
"Also, there are the scared little girls, the rape survivors and the survivors of incest who dare not talk about their experiences to anyone. Counselling hardly exists for such girls in Swaziland. Then there are the women who have seven children and a husband who refuses to wear a condom and they cannot bear to have more children. These are desperate women and they will go to anyone who they think will help them," she said.
In the absence of legal abortions, mothers are suspected of practising infanticide. Local media reports of newborns found dead in isolated areas are commonplace.
The legalising of abortion was debated for the first time recently in Parliament, which deemed it a useful tool for population control. The country's population is about 1,1 million.
Sports, Culture and Youth Affairs minister Hlobisile Ndlovu told the recent health conference terminations could serve as a way of curbing the high birth rate.
"The children born from very young people eventually end up being a burden on government."
MP Johannes Ndlangamandla told parliament unwanted babies had difficult lives and "abortion should be legalised to curb the population of unwanted babies who end up becoming a burden to government".
He said to object to terminations on religious grounds was hypocritical, as "it is unChristian to breed unwanted babies and expose them to a life of difficulty they do not deserve". Other MPs, however, said abortions were "equivalent to murder".
The Times of Swaziland dismissed abortion as a population control tool: "This is completely the wrong reason to legalise abortion, as the same effect could be reached by universal condom use."
Since the early 1990s, Swaziland's gross domestic product has not kept pace with population growth, "leading to an overall reduction in the standard of living for the average Swazi", according to the Central Bank of Swaziland.