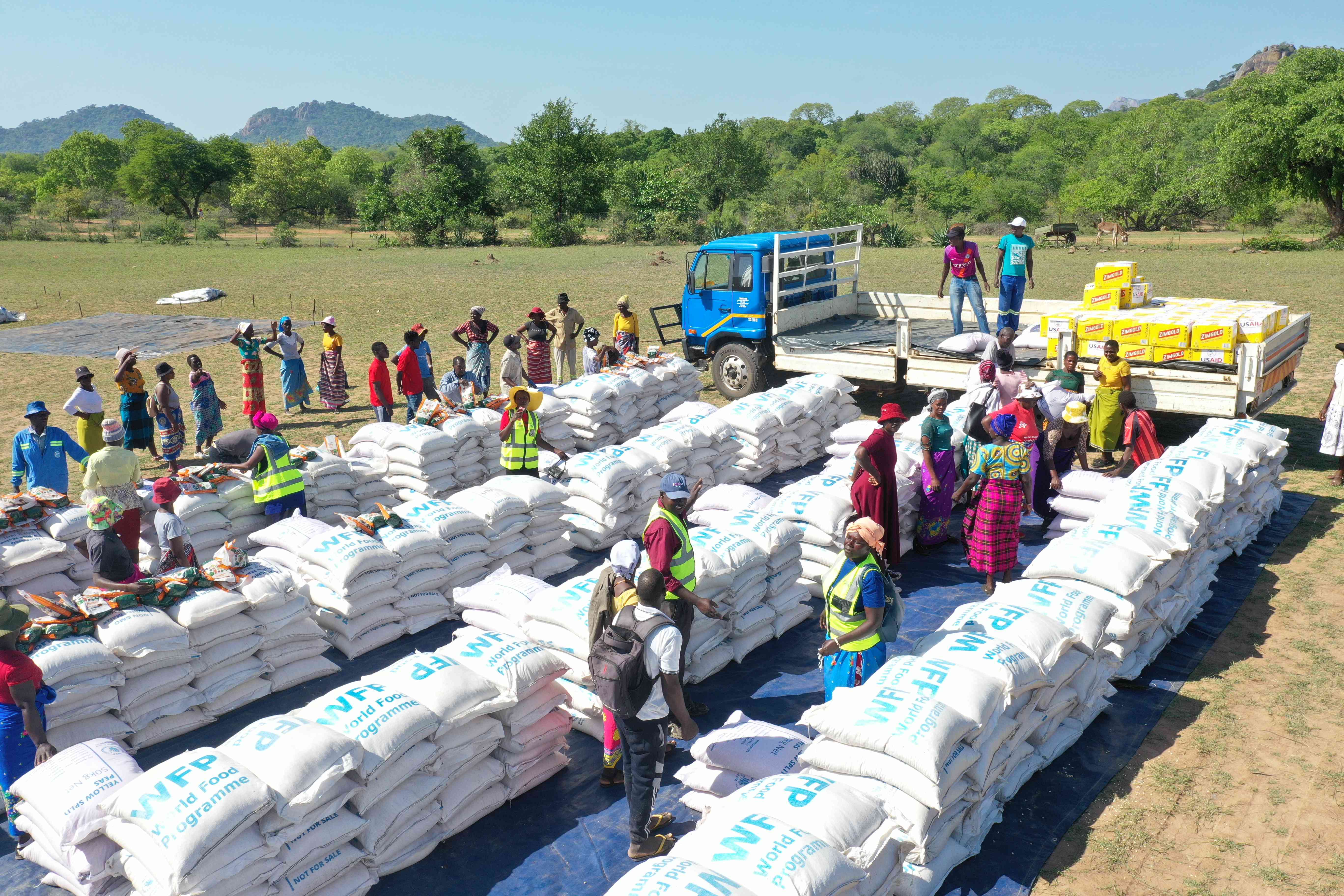 BENEFICIARIES of the World Food Programme's (WFP) Food Assistance forAssets project –a USAID funded initiative have hailed the project for staving off hunger in the drought-prone Mwenezi district, Masvingo province.
The project, being implemented by Mwenezi Development Training Centre, is providing immediate food aid following poor harvests in the 2022-2023 farming season.
Virgina Ncube, one of the beneficiaries from Marondere village said: "I want to thank our partners and donors for this invaluable support. They have been giving us this monthly food allocation since May and we are thankful for their support."
Ncube, a mother of five added: "Food is a very important component of our everyday living, and we are grateful for this project. Over the years, we have also benefited from the creation of assets thatimprove livelihoods and food securities, some of the assets that have been created include dams, weirs and nutrition gardens, solar-powered boreholes under the project."
Another beneficiary Chipo Mbiza said her family was much healthier following the launch of the food aid programme.
"Today, I got 50 kg cereals, 10 kg pulses and 3,75 kg vegetable oil, which really goes a long way in addressing my family's immediate food needs," she said.
Mbiza further stated that they have also been able to build productive assets.
"The productive assets include irrigation systems, community gardens,Solar-powered boreholes. These assets will improve the long-term food security and resilience of us. They will also help us cope with the effects of climate change and natural disasters" she said.
Ward 12 councillor Collen Shoko, applauded MDTC, WFP and the funding partner for bringing the project to the community.
"We really applaud the development partners who are bringing these projects to our community, the project is not only addressing immediate food needs but it is also constructing community assets such as solar powered boreholes, community gardens, road rehabilitation which will enable us to withstand other future challenges" he said.
Promise Makoni, the executive director of Mwenezi Development Training Centre (MDTC), said the food assistance for assets (FFA) project is a programme that provides food aid to 2 000 households in four wards (2,5, 7 and 12) who are facing food insecurity.
"With support from the United States Agency for International Development through the WFP we are implementing the various projects to address food insecurity in the district, in particular the Food Assistance for Assets project that addresses the immediate food needs of the community while building the resilience of community against shocks and stressors in the future."
"Through the FFA project, communities have acquired knowledge on horticultural production, small livestock production, have clean water and they are also realising improved incomes from the sale of their horticultural produce and other income-generating projects," she said.
Under the programme, beneficiaries have received various food complements in what has helped eradicate hunger and malnutrition in the area while various assets have also been constructed in a bid to build resilience of the communities.
Related Topics