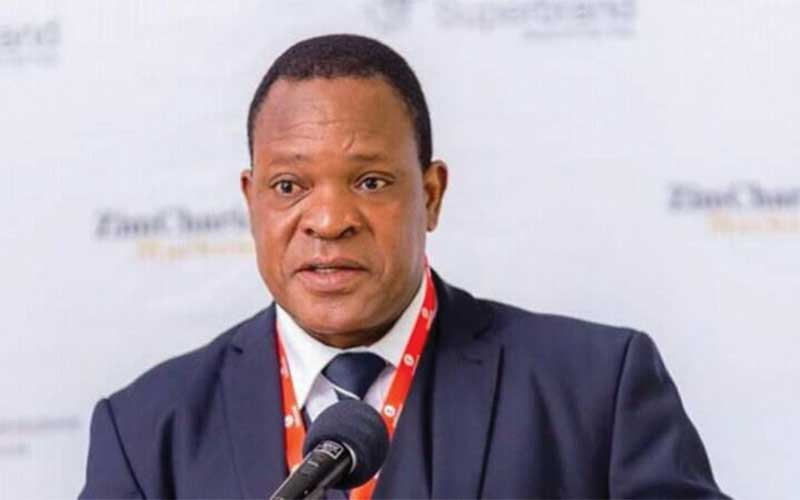 GOVERNMENT says it is purchasing a month's supply of water treatment chemicals for Harare City Council in a move meant to bail out the cash-strapped local authority currently failing to provide potable water to residents.
The city is experiencing acute water shortages with most suburbs and industrial sites having gone for months with dry taps.
Addressing the media yesterday, Agriculture minister Anxious Masuka said they are going to improve treated water production capacity to 520 megalitres from the current 302 megalitres.
"The current production is at 302 megalitres per day due to inadequate supply of chemicals with City of Harare having limited resources to purchase chemicals and the suppliers unwilling to provide the local authority chemicals on credit.
"Government has resolved to purchase a one-month supply of chemicals for the immediate relief of residents. This will increase treated water production capacity. Residents should see an immediate improvement in water supply," he said.
The water crisis has forced some residents to resort to unsafe water sources, exposing themselves to waterborne diseases such as diarrhoea and cholera.
Masuka said the current raw water in dams can supply the City of Harare for only 26 months.
"On average, the Harare water supply dams stand at 84,6% full as at September 22. In addition, on average 144 megalitres per day of water is regenerated from the sewage system, which acts as an additional source of water on its own, as this is being discharged into the above water systems. The current raw water in dams can supply the City of Harare for a period of 26,3 months," he said.
He said government was set to drill more boreholes and come up with long-term solutions in ensuring that residents have safe potable water.
"Governmemnt is building the Kunzvi-Musami Greater Harare water supply system, with phase one being the construction of Kunzvi Dam and Treatment Works to supply 202ML/day. This system is expected to be operational by 2026. The Musami Dam will supply 307ML/day. This will increase water supply to 1 213ML/day, enough to meet the projected demand of 1 200ML/day," Masuka added.
The dire water situation in Harare has been worsened by the continued destruction of headwater wetlands, which serve as the city's major natural water purification sponges.
Construction on wetlands has led to the water table falling drastically while agricultural activities as well as pollution have increased the cost of purification of Harare's water. The city requires an estimated US$2 million monthly to purify water.
Related Topics