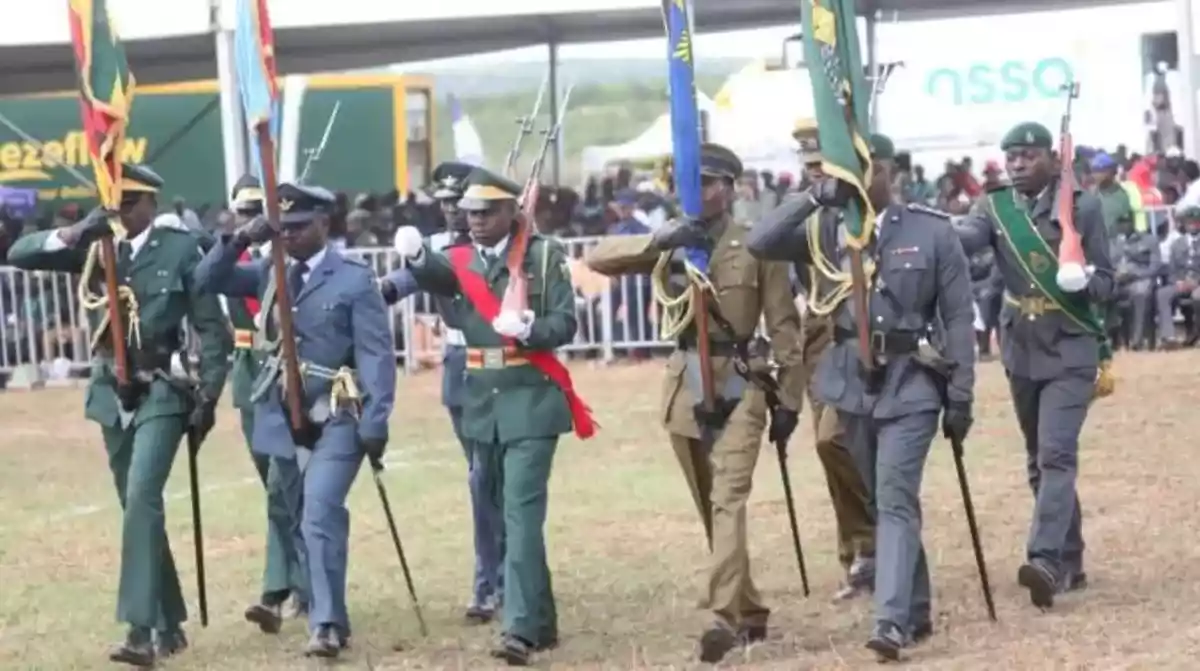 ALL roads in Mashonaland West province led to Hurungwe district's Karoi town for the 43rd Independence celebrations at Chikangwe stadium which was filled to capacity.
Despite the sorry state of the hosting venue, the mood was electrifying with scores of people enjoying different displays by the Zimbabwe Republic Police, Zimbabwe National Army and Zimbabwe Prisons and Correctional Services.
As the nation celebrates its 43rd independence, Hurungwe mirrors the state of the country whose economy has been on the ropes for decades now.
The district is blessed with prime agricultural land for maize and tobacco production, eco-tourism and mining, among many riches.
But like the rest of the country, Hurungwe has little to show for the natural endowments.
Its roads have been damaged by haulage trucks carting away its riches with the main artery, the Harare-Chirundu Highway now a death trap due to neglect.
Chikangwe Stadium looked piteous to host the nearly 300 well-dressed security forces who offered such well-rehearsed drills to 3 000-plus spectators.
In the late 1990s, policymakers reportedly blew a potential chance that could have made a huge difference to the stadium that has hosted many major events before and after independence.
One Karoi businessman Ian Montegomery had offered to upgrade the stadium, but the policymakers snubbed the offer accusing him of plotting to take over the facility.
A few years later, government launched the land reform programme that pushed out Montegomery and several farmers out of Hurungwe and Karoi.
Karoi Urban Residents Association chairpersom Trymore Chinembiri welcomed the rushed work done on the stadium in time for the Uhuru celebrations with some reservation.
"Our main worry as residents is that though the development that was done on our roads and Chikangwe Stadium ahead of Independence Day celebrations is welcome, we just wish we had put all that effort daily; Karoi would be a better place. It shows that we have the capacity to develop the town, but we just choose to sit on our laurels and too lazy to make things work," said Chinembiri.
Karoi town council chairperson Abel Matsika agreed that the stadium needed attention.
"Chikangwe Stadium is in our five-year strategic plan. We are on it and we are giving it the best touch since a resolution was passed and funding obtained. As council we are done with the state of the youth sports recreational centre and all the energy and resources are now going to the stadium. We are using internal funds from our estate fund and beer levy," Matsika said.
He also concurred the stadium has seen better days.
"We are very much alive to the history that the stadium has. It produced players and football managers now hogging the limelight in international sporting arenas including Gibson Mahachi," he added.
However, the sad reality continued after the stadium was empty late yesterday as the curtain fell on the Independence Day celebrations.
Related Topics