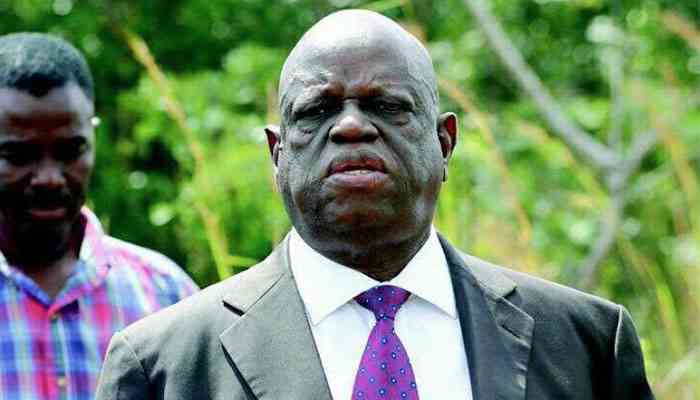 ZIMBABWE People's Revolutionary Army (Zipra) ex-combatants have lashed out at government for dragging its feet to confer hero status on one of the country's liberation war pioneers, David Moyo.
The former senior Zipra commander, popularly known as Sharp Shoot, died on Saturday morning at Mpilo Central Hospital in Bulawayo where he was receiving treatment for a prostate-related problem.
Moyo was 98.
Zipra Veterans Association spokesperson Buster Magwizi said there was a sustained campaign to belittle contributions made by ex-Zipra combatants during the armed struggle.
"It is clear that as Zipra war veterans, we will all be declared posthumously. No one will be declared on time," Magwizi.
"They should let us declare our own people, theirs is to approve. Moyo went to war in 1962 when Zanu PF had not been formed, so they did not know him."
Human right activist and Ibhetshu LikaZulu secretary-general Mbuso Fuzwayo said the delay by the Zanu PF politburo — which has given itself the right to name heroes and heroines — to recognise the late Moyo's liberation war contribution was not a surprise.
"They have been doing that for many years," Fuzwayo said.
"We should not worry about this. We have got our own heroes acre, which is Lady Stanley in Bulawayo. This is where most of the liberation war heroes from Matabeleland are interred."
Some of the Zapu and Zipra heroes buried at Lady Stanley Cemetery after being denied national hero status include Thenjiwe Lesabe, Zipra commander Lookout Masuku, former Matabeleland North governor Welshman Mabhena, Masala Sibanda, diplomat Isaac Nyathi, Swazini Ndlovu, Richard Dube and Ethan Dube.
Zapu has been celebrating Heroes Day by honouring some of its unsung heroes including those buried at Lady Stanley.
The late former President Robert Mugabe never shied away from declaring that only fierce Zanu PF faithful would be buried at the National Heroes Acre in Harare.
Bulawayo Zanu PF provincial chairperson Jabulani Sibanda said the ruling party was still deliberating on Moyo's hero status.
"You will be informed when everything has been sorted out," said Sibanda.
Meanwhile, Zanu PF Council of Elders members Tshinga Dube last night announced that Moyo had been declared a provincial hero and will be buried at Nkulumane Heroes Acre.
He made the announcement at the funeral wake of Sharp Shooter in Emganwini.
Businessman and farmer Mike Gore Chidziva, who passed away early this week in Beatrice, has already been granted a State-assisted funeral.
Related Topics