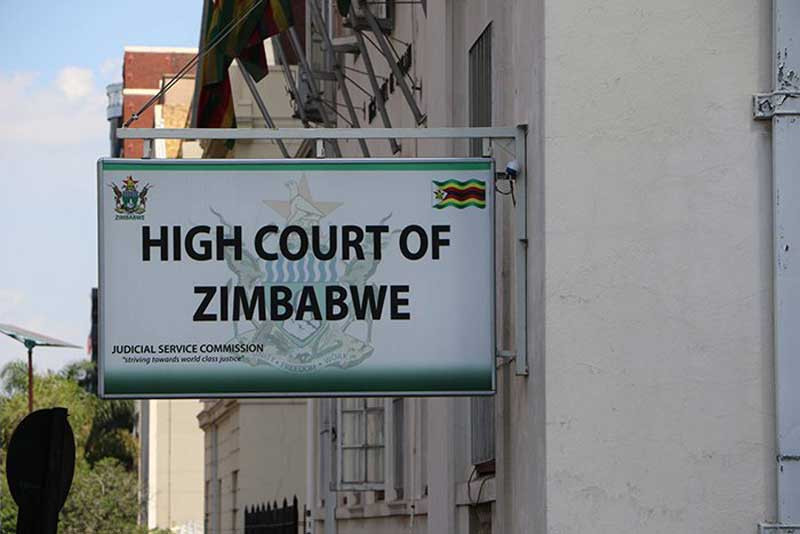 GOVERNMENT has been taken to court over the ban on the importation on sex toys.
In a High Court application filed on Thursday, Women's Academy for Leadership and Political Excellence (Walpe) executive director Sitabile Dewa sought an order declaring the ban on importation, possession and or use of sex toys unconstitutional.
Dewa filed the application after a Gwanda State University (GSU) female lecturer was jailed six months late last year after she imported sex toys from Germany.
Shirley Chapunza was given an option of paying $60 000 fine to escape the jail term.
The sex toys were seized by the Zimbabwe Revenue Authority (Zimra).
Dewa argued that criminilisation of the importation of sex toys infringed Chipunza's rights as the gadgets were therapeutic and good for anyone's well-being.
"In the alternative, I seek a declaration from this court to the effect that devices for personal and private lawful sexual acts (sex toys) are exempt from the application of the aforesaid provisions," Dewa submitted.
"I further aver that in the interests of my sexual and reproductive health, I must engage in some sexual activity. Some form of penetration is key to exercising my pelvic floor muscles and is therapeutic.
"Vibrators and other sex enhancing devices are not only toys, but are also therapeutic devices that can be used to attain the highest standards of physical and mental well-being."
Dewa cited ministers Mthuli Ncube (Finance), Ziyambi Ziyambi (Justice), Kazembe Kazembe (Home Affairs), Zimra and the Attorney-General's Office as respondents, respectively.
She argued that section 61 of the Constitution provides for the right to freedom of expression as well as freedom of thought, opinion and expression regarding sexuality.
Dewa said this section covered the right for a person to express themselves in sexual conduct of their choice.
"The Constitution specifically ousters certain forms of sexual expression, in particular same sex relations in section 78(3). It, however, does not prescribe other forms of sexual expression such as masturbation. Put simply, self-sexual gratification is within the bound of permissible sexual expression as covered by freedom of expression," Dewa said.
"Alternatively, the routine application of these provisions by the respondents to proscribe the acquisition, possession and/or use of sex devices is inconsistent with the freedom of expression as guaranteed by the Constitution," reads the founding affidavit.
The Walpe executive director said laws against sex toys were intrusive and an affront to the absolute right to dignity.
"The freedom of conscience is defined in the Constitution to include freedom of thought and opinion and the freedom to practice and propagate and give expression to thought and opinion in private, whether alone or with others. I am, therefore, entitled to form and hold thoughts and opinions about various aspects of my life, including sexual expression," she said.
"I also believe that there is nothing objectionable about self-sexual gratification or masturbation in the absence of a man in my life. The blanket ban on sex toys, through the impugned provisions (statutes), unjustifiably interferes with my decisions concerning the intimacy of my physical relationships which are a liberty that the Constitution protects.
"Respectfully, the moral indignation and pontification with which the authorities and the courts find sex devices are feigned and hypocritical. The court can take judicial notice of the fact that these have always been part of our cultural heritage."
She added: "We publicly acknowledge sex devices through the display of similar artefacts in the Great Zimbabwe Museum for the public and international tourists to view. It is an indication that these were designed, possessed, and used by my ancestors.
"The openness and the pride with which the sex artefacts are held, is irreconcilable with the position taken in statutes as currently interpreted that such objects stand for moral depravity."
She said government, by freely distributing condoms, condoned any sexual activity by adults.
"In moral terms, sex between unmarried persons is arguably fornication and morally repugnant, yet the government is making sure that this kind of sex is protected," Dewa said.
"However, the impugned provisions and/or their application by the respondents to restrict the acquisition and or possession and use of sex devices unfairly discriminates against persons who are alone and desire to express themselves sexually by themselves. It is discrimination against the safe sexual and reproductive activities of citizens."
According to Dewa, there are many ways that government can regulate sex toys such as putting in place measures where the objects are only accessible to adults through strict licencing methods.
"Apart from this, the absolute ban in the guise of protecting public morality, has the negative effect of leading people to resort to unsafe alternatives, such as bananas, cucumbers, roll on bottles and light bulbs. Some of these alternatives are edible food which can be accessed and ingested by minors after the unconventional use, which can expose them to diseases," she said.
Dewa argued that section 71 of the Constitution entitles her to acquire, hold, use, and dispose of all forms of property as an individual anyhow.
"In the alternative, and in the event that the court finds that these provisions are not per se unconstitutional insofar as it may find that they do not prohibit the acquisition, possession and use of sex devices, I pray that the use of the impugned provisions to criminalise and prohibit the acquisition, possession and/or use of sex devices be held to be unconstitutional and consequently unlawful."
Related Topics