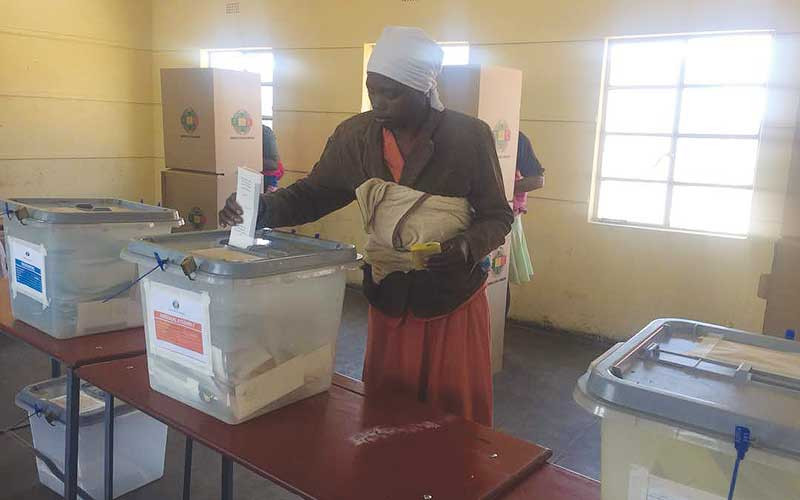 THE Zimbabwe diaspora community has scaled up its push for dialogue with President Emmerson Mnangagwa's government over their right to vote.
Government has been accused of being only interested in remittances from the diaspora community to shore up the economy, while ignoring the latter's voting rights.
As the country prepares to hold harmonised elections in August this year the diasporans are hoping that the Electoral Amendment Bill currently being crafted will incorporate their right to universal suffrage.
"The diasporans want the government to seriously consider building meaningful relationships with the international community by using Zimbabweans as ambassadors rather than relying on Harare to perform those duties," the Zimbabwe Diaspora Nation Building Initiative (ZDNBI) said in a statement early this week. "The diaspora is calling the government to consider issues like the diaspora vote, outreach programs to attract philanthropy supported by clear guidelines on customs, clear messaging on issues related to trade and investments, acknowledge the brain drain of the last few years, and embrace the diaspora as the fibre that connects and can facilitate the knowledge transfer by virtue of their experiences from abroad among other things."
ZDNBI also submitted that there is a feeling among diasporans that their relationship with government is one-sided.
They feel that government only wants to reap diaspora remittances, but is not concerned about issues of their voting right, property rights, lowering of remittance transfer costs, tax incentives for diaspora investors, and other issues to build trust and facilitate engagement.
"Although government acknowledges the diaspora as a 'huge untapped potential', the size of this potential is unknown and needs to be realistically considered by accurately profiling the diaspora. Government cannot appreciate the potential without creating conducive well-resourced spaces to dialogue.
"The loss to the government of Zimbabwe in terms of missing out on expertise and resources is phenomenal. Government needs to go beyond acknowledging the wishes and find creative ways to re-engage with these diasporans."
ZDNBI further bemoaned the ill-treatment of some of its members who are often labelled "enemies of the State".
"Perceptions and attitudes need to change. With respect to Investments, comments from the consultations point to Zimbabwe being a challenging country to invest in.
"Transaction costs are very prohibitive. A simple way of massively improving diaspora investment would be to make transaction charges (including fees from lawyers, banks and other government institutions lower, and preferably more comparable to those found in other countries."
Related Topics