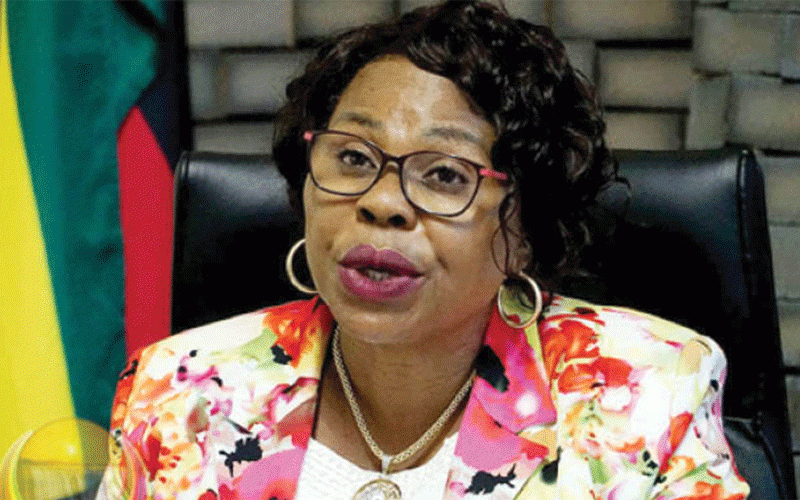 ANALYSTS have warned that new amendments to media laws that have been adopted by Cabinet will likely muzzle the media because some of them stipulate disciplining of journalists while vesting more powers in the Zimbabwe Media Commission (ZMC).
On Tuesday, during the post-Cabinet media briefing, Information, Publicity and Broadcasting Services minister Monica Mutsvangwa announced that Cabinet had approved amendments to the ZMC Act and the Media Practitioners Bill.
Mutsvangwa said the ZMC Act was being amended to incorporate proposals by stakeholders following extensive consultations.
The proposed amendments pertain to the accreditation of local and foreign media practitioners, registration of mass media services, and the regulation and quality assurance of journalism and mass media communication training.
"The Zimbabwe Media Commission Act will also provide for delegation of disciplinary powers to professional bodies registered with ZMC; and payment of annual levies to the Media Fund by registered media services.
"Cabinet also received and approved the principles for the proposed Media Practitioners Bill," Mutsvangwa said.
"Cabinet wishes to inform the public that the Media Practitioners Bill will provide parameters for media co-regulation and bring professionalism to the media sector through the implementation of Codes of Ethics.
"The Bill will seek, among other provisions, to provide for establishment of professional bodies for purposes of disciplining members through delegated powers of the ZMC; the duties of the professional bodies; and the drafting of a Code of Ethics by each professional body," she said.
Political analyst Pius Pigou warned that the proposed amendments may be abused by government to stifle the media.
"Zimbabwe is masterful at generating rulebooks that are then manipulated for selective interests. How will this be any different? In the development of these frameworks, has there been any acknowledgement of the appalling behaviour of certain 'journalists' and 'editors', who at times simply fabricate copy?
"At the end of the day, it will be important for Zimbabweans to test these regulatory frameworks to determine how best they support or detract from best practices of the media; or become the site of partisan manipulations," Pigou said.
"The question remains as to whether this will contribute to strengthening of professional conduct and accountability. I will not be holding my breath," he added.
Political analyst Maxwell Saungweme said government was trying to muzzle the media.
"How regulating the media is a priority in a nation struggling with economic and other development issues beats the mind. It's normally when regimes fail to deliver, and are clueless, that they turn to the messenger — the media — to muzzle it. It does not work.
"You cannot bring professionalism to the media by increased regulation, but by improving training facilities and conditions of service of media practitioners. With improved training, better conditions of service and self-regulation, the media will be more professional," Saungweme said.
Media Institute of Southern Africa Zimbabwe chairperson Golden Maunganidze said: "We think that the government through the responsible ministry is not sincere at this moment in terms of what has been done. We agreed in Kadoma when we had a meeting sometime this year that there should be co-regulation of the media. The challenge is we do not know how this would be done. For us, we want ZMC on one side and a body representing media practitioners on the other side, instead of having fragmented groups."
l Follow us on Twitter @NewsDayZimbabwe
Related Topics