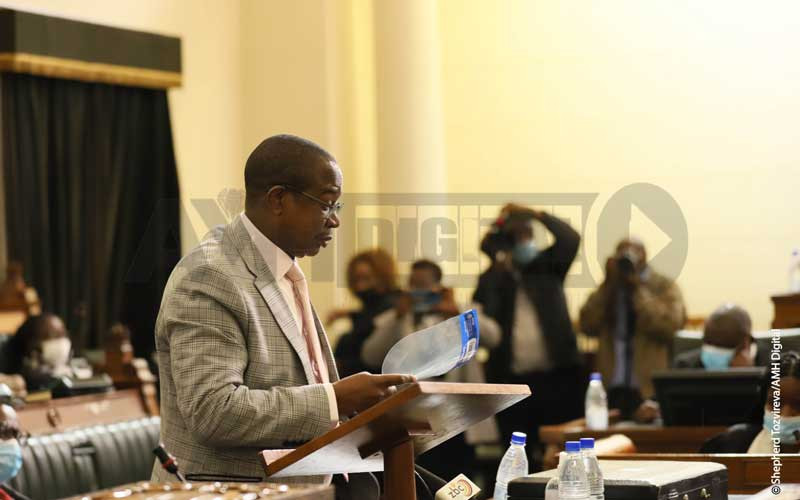 FINANCE minister Mthuli Ncube has set aside ZWL$76 billion for the much-awaited harmonised general 2023 elections that President Emmerson Mnangagwa has said will be held on July 30.
In his 2023 National Budget presentation held yesterday at the New Parliament Building in Mt Hampden, Finance Minister Mthuli Ncube set aside $76 Billion for the preparation of elections.
"The country will hold harmonised elections in 2023 as enshrined in the Constitution. Preparations for the plebiscite have already commenced, which included the delimitation exercise, voter registration and voter's role inspection, "
"The 2023 National Budget has set aside $76 billion for the remaining activities covering voter registration, voter inspection and actual election conduct, among others," he said.
2023 budget highlights
Economy to grow by 3,8% after growing by 4% in 2022.
Nominal GDP is estimated at $21,8 trillion translating to US$33,7 billion, up from a 2021 comparative of $10,54 trillion.
Total expenditure for the year 2023 set at $4,5 trillion.
Total revenue collections projected at $3,9 trillion.
The Primary and Secondary Education ministry gets largest chunk of the budget allocation at $631,27 billion, while Health and Child Care gets $473,75 billion.
Lands ministry gets $362,52 billion; Defence ($331,14 billion); and Home Affairs and Cultural Heritage $293 billion.
Higher & Tertiary Education, Science and Technology Development gets $156, 5 billion.
Public Service, Labour and Social Welfare allocated $91,6 billion mainly for social protection programmes such as BEAM, drought mitigation, harmonised cash transfers, as well as support towards people living with disability, among other social interventions.
Fiscal deficit projected to be $600 billion.
Mineral royalties to be paid 50% in the form of the mineral concerned, 10% in forex and 40% in Zimbabwe dollars.
Value-added tax rate increased by 0,5% points to 15%, from 14,5%, starting from January 1, 2023.
Economists expect a new wave of price hikes amid declining economic activity.
Government sets month-on-month inflation target of between 1% and 3%, and a fiscal budget deficit of not more than 1,5% of GDP in 2023.
Public debt was US$17,4 billion as of September, according to Treasury.
Government will continue to provide social protection services through its mainstream programmes, namely: harmonised social cash transfer, food deficit mitigation, basic education and health assistance, child protection services, and support to the elderly and persons with disabilities, with $50,4 billion having been set aside.
Merchandise exports projected to increase by 15,5%, from US$6,4 billion in 2021 to US$7,4 billion in 2022.
Imports projected to close 2022 at US$8,2 billion, 14,6% up from US$7,2 billion in 2021.
Merchandise imports are projected to increase further to US$8,4 billion in 2023.
In 2023, merchandise exports are projected to marginally decrease by 2,4%, to US$7,2 billion on account of anticipated lower mineral exports receipts, as the global economy slows down and a fall in commodity prices.
Related Topics