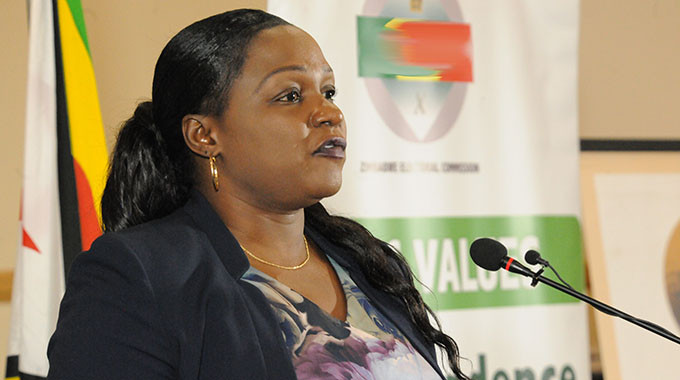 FORTY-THREE leading international human rights and legal aid organisations have raised a red flag on Zimbabwe's shrinking civic space and petitioned government demanding that it stops stigmatising civil society organistaions (CSOs).
The organisations include the Robert F Kennedy Human Rights, African Centre for Democracy and Human Rights Studies, African Defenders, Centre for Women Human Rights Defenders in Africa, Consortium of Ethiopian Human Rights Organisations, National Coalition of Human Rights Defenders Uganda, Mozambique Human Rights Defenders Network, Namibia Diverse Women's Association, National Coalition of Human Rights Defenders Uganda, Southern Africa Human Rights Defenders Network, Southern Africa Women Human Rights Defenders Network and the Tanzania Human Rights Defenders Coalition.
In a statement released on Tuesday, the CSOs said President Emmerson Mnangagwa's second republic must not close civic space.
"We urge the Zimbabwean government to desist from targeting and negatively profiling civil society organisations, which provide invaluable services to the people of Zimbabwe and play a vital role in ensuring good governance in the country. All persons have a right to freedom of association, and this right is often exercised through the operation of, and participation in civil society organisations," the petition read.
"Under Mnangagwa's administration, government has increasingly restricted the capacity of civil society to operate and continued down a dangerous path towards the near total closure of civic space. State authorities have engaged in repressive attacks on activists, journalists, human rights defenders, opposition party leaders and critical voices from all sections of society."
The CSOs decried arbitrary arrests and detention, alleged judicial capture and intimidation of citizens, which they said was aimed at stifling dissent.
They said CSOs in the country were being stigmatised for engaging in legitimate activities, including carrying out watchdog roles, especially as the country heads to the 2023 polls.
In October, during the 73rd Ordinary Session of the African Commission on Human and Peoples' Rights held in Gambia, Justice ministry secretary Virginia Mabhiza denied that CSOs were being targeted.
She was responding to a presentation by CSOs that stated that civic space is shrinking, and that government is coming up with oppressive laws to further stifle operations of CSOs such as the Private Voluntary Organisations (PVOs) Amendment Bill.
In response, Mabhiza labelled the CSOs as "rogue".
The petitioners said Zimbabwe should adhere to the African Commission on Human and Peoples' Rights and guarantee greater respect and protection for civil society organisations.
Condemning use of inflammatory language by government officials the petitioners said: "The regional and international community should continue to put pressure on President Mnangagwa and other State officials to jettison the worrying sections of the PVOs Amendment Bill, reflect the recommendations presented by civil society, and promote a thriving civic space within the country."
Responding to NewsDay enquiries on the petitions Justice, Legal and Parliamentary Affairs minister Ziyambi Ziyambi said: "Unfortunately, I can't respond to you as your publication only focuses on negatives in any narrative."
Follow Tafadzwa on Twitter @Tafadzw_Kachiko
Related Topics