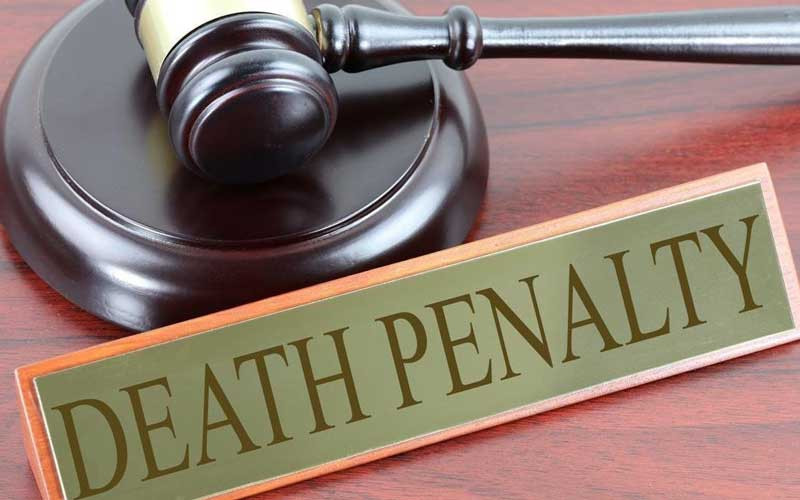 BY SHARON BUWERIMWE
FORMER opposition proportional representation legislator for Bulawayo province, Dorcas Sibanda, has called on the country to amend section 48 of the Constitution to abolish the death penalty.
Speaking at the recently held 8th World Congress Against the Death Penalty in Berlin, Germany, Sibanda said Zimbabwe has been using the death penalty as a political weapon to silence the opposition, hence the need to completely remove it from the statutes.
Although Zimbabwe's last execution was in 2015, the country has 66 inmates on death row because there is no public executioner.
Some have had their sentences commuted to life imprisonment during pardons by President Emmerson Mnangagwa, who himself was on death row during the 1970s liberation struggle.
Early last month Justice, Legal and Parliamentary Affairs secretary Virginia Mabhiza told State media that the country has not bothered to employ a hangman because of a more than a decade de facto moratorium as the country seriously considers abolishing the practice.
"In Zimbabwe, the death penalty has been part of the panel system from the days of colonialism. It has been used as a political weapon to silence, threaten or get rid of opponents even in the colonial era," Sibanda said.
"The death penalty can also be used as a political tool; and we have noticed that opposition leaders can be charged with treason in Zimbabwe to try and keep them silent."
She said Zimbabwe should abolish the death sentence by amending section 48 of the Constitution.
"Zimbabwe can achieve total abolition through amendment of the provisions which deal with the death penalty in the Criminal Law (Codification and Reform) Act and the Criminal Procedure and Evidence Act, the Genocide Act and the Defence Act.
"This, however, requires that section 48 of the Constitution be amended so as to give full protection of the right to life without leaving room for the imposition of the death penalty," she added, further pointing out that the death penalty carries the inherent risk of executing an innocent person.
Last month, legal think-tank Veritas proposed retrial of all inmates sentenced to death in a model law, as part of its latest push to have the death sentence abolished.
A public survey by the Mass Public Opinion Institute, a non-profit research organisation, revealed that although 56,2% of Zimbabwe's population favoured the death sentence, 80% would go for abolition if government makes the decision.
Related Topics