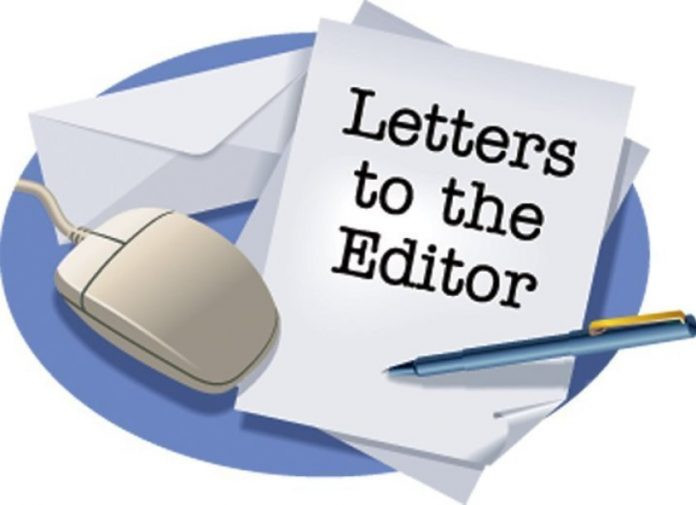 Last Friday the Government published SI 169 of 2022, which amends the COVID-19 lockdown rules — the first such amendment since April.
Effect of the new SI
The new SI requires face-masks to be worn:
Indoors at workplaces and places to which the public have access — by everyone, apparently, workers and visitors alike.
In public transport (taxis, commuter and other omnibuses, goods vehicles, public service vehicles, trains and passenger aircraft). Again, wearing of face-masks is mandatory for everyone.
Outdoors in public places, but only by people who have not been vaccinated at least twice against COVID-19.
Current lockdown rules
As we have said, the new SI is the first legal amendment to the lockdown rules since April, but in June the Cabinet announced some relaxations to the rules, namely that: Businesses in the hospitality industry would be allowed to open from 8am to 3am the following day, the night-time curfew would be lifted.
These relaxations were never incorporated into the lockdown Order so they never had the force of law and they make it more difficult for law enforcement officers to ascertain what the law really is.
To help them and others, we now explain what we understand the law to be. We shall not detail the provisions of the lockdown order where the law is to be found because the Order has been amended so many times, and the amendments have themselves been amended so many times, that it would make our explanation almost impossible to follow.
Curfew
Contrary to what the Cabinet announced, the lockdown Order imposes a nightly curfew from midnight to 5:30am during which everyone must stay at home. Persons employed in essential services are exempt from the curfew, and so are people who leave their homes to get medicine or medical assistance or to provide care for others.
Businesses
lHotels, restaurants, nightclubs, bars and other businesses in the hospitality industry: are allowed to open from 8am to 10pm daily, unless their hours are further limited by their licences. They may serve only people who prove they have been fully vaccinated ( for example have received two doses of a recognised COVID-19 vaccination). Customers must submit to having their hands sanitised and, as stated in the latest SI, customers and employees must all wear face-masks.
lGyms, health spas and fitness centres: They may open between 6:30 am and 6:30pm and patrons must observe social distancing, wear face-masks (if indoors) and have their hands sanitised.
lOther businesses: may open between 7am and 7pm workers and customers must have their hands sanitised and wear face-masks if indoors; if outdoors, those who have not received two doses of vaccine must wear face-masks.
Sports
lSporting events are permitted so long as: Approval has been obtained from the Sport ministry, precautions are taken to protect players against the spread of COVID-19 — for example players are tested and are not allowed to share towels and clothing, and spectators take precautions such as wearing face-masks (if not fully vaccinated) and having their hands sanitised.
Public gatherings
Any number of people can attend the following gatherings: Gatherings held for educational, recreational, sporting or charitable purposes, baptisms, weddings, funerals and cremations, non-political meetings held by professional, vocational or occupational bodies or by clubs, associations and other organisations, agricultural and industrial shows, theatrical performances, film shows, musical entertainments, circuses and fireworks displays, sales of goods or animals, gatherings held by registered trade unions for trade union purposes (this presumably includes workers demonstration and picket gatherings held to form non-political clubs, associations and organisations, meetings of traditional leaders with their subjects.
No more than 100 people may attend political meetings and rallies if they can take place at all, which is doubtful in view of section 5 of the lockdown order. At outdoor gatherings, attendees who have not had two doses of vaccine must wear face-masks; at indoor gatherings all attendees must do so.
Intercity travel
Inter-city travel is permitted, but passengers and drivers must wear face-masks.
International travel
Visitors and returning residents will be allowed to enter Zimbabwe if they can produce proof that they are fully vaccinated (ie that they have received two doses of a recognised vaccine). Alternatively, if they cannot prove they have been fully vaccinated, they will be allowed in if they can produce a certificate showing they have had a negative PCR test within 48 hours of leaving for Zimbabwe. Visitors who cannot do either of those two things will not be allowed into Zimbabwe.
Returning residents who cannot do those things will be given a PCR test at their own expense and, if they test negative, will have to be quarantined — again at their own expense — for ten days. If they test positive they will be isolated at a hospital or place of isolation. - Veritas
Traditional leaders engage ZLHR to challenge forced eviction
TEN traditional leaders have engaged Zimbabwe Lawyers for Human Rights (ZLHR) to challenge their forced and arbitrary eviction from their ancestral land together with their subjects to pave way for the expansion of Muzarabani growth point in Mashonaland Central province.
Officials from Muzarabani Rural District Council (MRDC) in early September held a meeting with village heads from 10 villages of Gunduza, Mushanemhuka, Chinhiko, Jarawoga, Jembere, Nyapfuko, Kadirire, Makuvaza, Muzarabani and Mutomba, where they told them about the local authority's plans to evict them and utilise their land for the expansion of Muzarabani growth point.
The MRDC officials, who included the local authority's chairperson, the chief executive officer and other officers, advised the village heads to relocate together with their subjects and pave way for the expansion of Muzarabani growth point without informing them of where they will be relocated to and of any procedural steps it was taking to have the villagers lawfully moved. In addition, the MRDC officials did not provide any dates when the anticipated relocation will take place neither did it share any information in writing with the village heads, but just informed them that their villages were in the catchment area of Muzarabani growth point according to a purported map of the growth point. This compelled the village heads to engage Paidamoyo Saurombe of ZLHR, who on Friday October 7, 2022, served MRDC with a letter challenging the local authority's move to arbitrarily evict them and their subjects.
In the letter, Saurombe stated that any relocation of villagers must be done in terms of the provisions of the law and that there should be adequate notice and suitable reliable relocation areas provided by MRDC.
The human rights lawyer told MRDC that there should also be provision for compensation to those who will be affected and that there should be adequate provision to preserve the cultural and historical heritage of the area hence a blanket approach, which disturbs the way of life of the village heads and the villagers would be undesirable and unlawful.
Saurombe invoked the provisions of section 62 of the Constitution and section 7 of the Freedom of Information Act, which public access to governance information for purposes of exercising accountability and asked MRDC to provide the village heads with documents and information pertaining to the 1983 map for Muzarabani growth point, the October 1987 Map for Muzarabani growth point and the Ground Plan for Muzarabani.
The letter was also delivered to Local Government and Public Works minister July Moyo. - Zimbabwe Lawyers for Human Rights
August evokes bad memories for human rights
SINCE the August 1, 2018 military shootings of civilians in central Harare in the wake of post electoral protests triggered by delays in the release of presidential results that claimed seven lives, the month of August has always evoked bad memories of the deteriorating human rights situation in the country.
August, often described as the Heroes month, is associated with freaky accidents that have left many either dead or maimed. Many Zimbabweans, I have come to realise, dread the month. But being hopeful, I thought time would heal the bad memories of the August 1 shootings.
However, the increase of politically-motivated violence across the country during this year's August only served to demonstrate how wrong I was. The ever-increasing violence happening as the country edges towards the crunch 2023 polls is of major concern. This has given Zimbabweans every reason to be wary of the polls.
The country is on the edge. Since the beginning of August, several cases of violence, mainly perpetrated by Zanu PF supporters on opposition Citizen Coalition for Change (CCC) activists have been reported. While Mashonaland Central province has recorded an increasing number of verified incidents of violence, our teams have recorded violence in almost every province where Zanu PF is declaring the rural areas no-go areas for the opposition party led by Nelson Chamisa. In Hwedza, Zanu PF supporters barricaded roads to block Chamisa from entering the district. The same happened in Gokwe on August 25 where ruling party branded vehicles blocked roads leading to Gokwe-Kabuyuni where Chamisa was supposed to address a rally ahead of a by-election.
Chamisa's motorcade was attacked. Four journalists, Chelsea Mashayamombe, Pellagia Mpurwa, Tongai Mwenje and Toneo Rutsito, were also attacked at Gokwe centre for filming a convoy of over 20 Zanu PF branded vehicles going to block Chamisa. Mpurwa temporarily lost consciousness while Rutsito lost a tooth in the attack. Mwenje sustained an injury on his forehead. The scribes also lost their recording equipment and mobile phones. In view of this, we implore political players, especially Zanu PF to respect the right to individual choice and freedom of assembly and association.
We have continued to note our concern on the Private Voluntary Organisations Amendment Bill, especially the amendments to the amendment. On August 22, the forum wrote to the Speaker of National Assembly Jacob Mudenda expressing concern that the PVOs Amendment Bill had undergone extensive changes without public consultation.
On August 1, we also issued a statement that highlighted that the proposed Bill, as amended, will have dire consequences of restricting civic space and access to humanitarian support services in Zimbabwe. Under the circumstances, we called for the withdrawal of the Bill, and the initiation of a comprehensive process of fresh consultations to be held with the public and the civic society. The continued incarceration of Zengeza West MP Job Sikhala, Chitungwiza North MP Godfrey Sithole and 14 others accused of the June 14 Nyatsime violence has remained a worrying development. We reiterate that bail is a right of every person. The road ahead is bumpy and as we approach the 2023 elections, I urge civic organisations to brace for more politically-motivated arrests and prosecutions as well as the continued closure of democratic space. - Zimbabwe Human Rights NGO Forum
IN response to Rights groups fret over water privatisation, Tendai SYLVESTER MHLANGA says: Installation of prepaid meters does not violate human rights! Prepaid meters have nothing to do with the availability of water, but rather affect accessibility which is subject to affordability. Human rights activists may rather advocate for affordability not that smart water meters violate human rights. Water (Act Chapter 20:24) of 1998 and section 77 of the Constitution states that every person has the right to safe, clean and potable water. Urban councils are not NGOs to donate free water, it is a service that has to be paid for. Advocating against the installation of smart water meters is the same as advocating for urbanites not to pay their water bills.
IN response to Govt gets tough on veld fires, ALICK CHESANI says: Stiffer penalties only work if culprits are caught. As it is, they only serve as a feel-good factor. Ema should be serious and invest energy in investigations with a view to catch the culprits.
T MUSUKA says: A Spider web does not catch bigger animals but it catches small flies and insects. Zimbabwe law enforcement agents are good at arresting small boys and those who are not connected. Big fish and politicians are getting away with serious crimes. When shall the law be applied equally!!!
IN response to Govt yet to consult us: Sithole family, GIRIBHETI says: You want to buy votes from his people. Why didn't you confer that status on his burial? When Mugabe was still alive noone from your party would ever entertain such an idea. It simply shows how desperate Zanu PF is..
IN response to Police block Gweru residents demo, TINEYI CHIWODZA says: Why should people seek authority from police to demonstrate in the first place as if it's not their constitutional right? We are under dictatorship and it can only be removed through the muzzle of a gun
IN response to Cheeky vehicle smugglers shoot Zim soldier, CHIMZ CHIMTMZ says: Border soldiers must not stress themselves too much with these smugglers. Some authorities have let them loose all the way and you want to disturb them now. Let the police hunt them down and recover the vehicle. They are trained for that, not you, a soldier. Further, most of these smuggled vehicles are not destined for Zimbabwe.
Related Topics