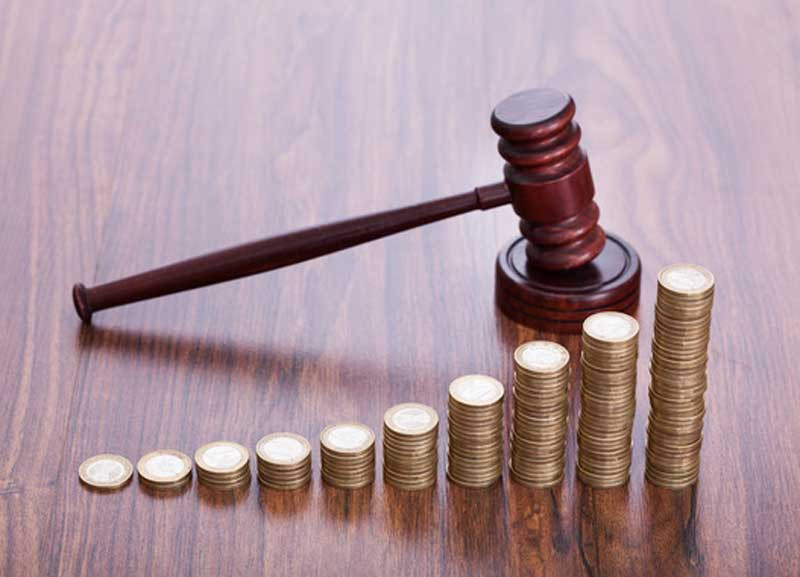 GOVERNMENT has hiked court fees by between 500 and 1500% and introduced foreign currency payments for all services obtained at the local courts.
Prior to these changes, court services were pegged only in local currency.
The Justice, Legal and Parliamentary Affairs ministry said the new fees would be payable in US dollars or in Zimbabwe dollars at the prevailing bank rate.
The Magistrates Court (Civil) Statutory Instrument (SI) 196 of 2022 which replaces SI 222 of 2020 is the source of the new charges.
Marriage licences are now pegged at US$25 or $15 900 up from $1 000 — representing a 1 490% increase, while summons or applications now cost US$5 or $3 180 up from $300, representing a 960% hike.
Notice of appeal charges have been raised from $500 to US$10 or $6 360 (1 172%) and transcription of record and request for typed judgment per page is now pegged at US$1 or $636 from $100 (536%).
Where a transcription of a record has 100 pages it means that it will cost US$100.
Meanwhile, analysts said the fees were beyond the reach of many ordinary Zimbabweans.
Crisis in Zimbabwe Coalition president Peter Mutasa said the new fees were elitist.
"The Zimbabwean government does not care about the welfare of citizens. The majority of the working people are paid in RTGS [real time gross settlement system] and cannot afford these expensive charges from the low salaries they are earning," Mutasa said.
"The majority of our people will not be able to access justice. This affects a lot of social groups. This is an attack on the poor because only the rich will be able to access justice. Such a policy will fundamentally change society and create many social and economic problems for both the poor and the nation. It is one of those policies that are not well thought-out that must be reversed immediately."
Political analyst Vivid Gwede said: "Access to the courts by the least privileged members of society is the most basic precondition for justice and equality before the law to prevail. This means that the State should ensure that public resources are utilised to adequately fund the courts to guarantee this access. Failure to do this, and increase in user fees, means that the court system becomes accessible only to the well-heeled citizens."
Related Topics