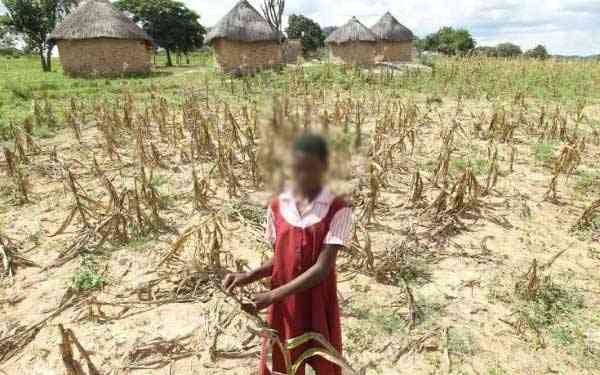 THE Ministry of Environment, Tourism, Climate and Hospitality Industry in collaboration with United Nations International Children's Emergency Fund (Unicef) have urged the country to prioritise children's rights when coming up with climate change strategies and plans.
In a statement, the ministry of Environment said they hosted a high-level dialogue to educate participants on how to tackle this global crisis and the importance of including children in climate change policy making processes.
"Ahead of the COP27, the government of Zimbabwe and Unicef hosted a high-level dialogue to take stock of the climate change challenges and concluded with a strong call for children to be at the heart of climate change strategies and actions', read the statement.
"Children must be educated on how to adapt to the immediate and future challenges arising from climate change, and empowered to play a key role in ensuring environmental sustainability and resilience. Children must be supported to voice their needs in relation to climate change. Further, decision makers need to listen to children who will inherit the planet we share."
Minister of Environment, Climate, Tourism and Hospitality Industry Nqobizitha Mangaliso Ndlovu said climate change is a national priority for Zimbabwe, adding that children must be protected from its impacts, especially pollution.
"We also need to bring to the fore specific financing for children to enable long-term resilience building, enhance capacities for adaptation and reduce emissions and pollution. Zimbabwe recognizes climate change as a key threat towards the achievement of the Sustainable Development Goals (SDGs) by 2030 and as such the government has reinforced its commitments to tackle climate change and mitigate its consequences.
"The climate change crisis is a child rights crisis, globally and in Zimbabwe. climate change threatens children's rights to survival and affects children's ability to thrive. Children will not be able to realize their full potential with increased exposure to pollution and flooding, resulting in increased respiratory and diarrheal disease and/or higher rates of malnutrition. Increasingly, extreme climatic events result in the disruption of essential services such as schooling, health services, and civil registration."
Ndlovu said the government of Zimbabwe developed the Clean Green Zimbabwe initiative with the support of Unicef to address the climate change challenges in the country.
Unicef Representative in Zimbabwe, Tajudeen Oyewale said: "I am also pleased to release the Unicef Zimbabwe Climate, Energy, Environment and Children Strategy as our commitment to support government and work with partners towards climate action for children and young people.
"While the child-sensitive nature of Zimbabwe's National Climate Change Response Strategy is laudable, there is no time to waste in advancing key actions - in collaboration with all partners. I commend the government of Zimbabwe for putting in place the Clean Green Zimbabwe Initiative aimed at strengthening community capacity to be climate resilience by investing in children and young people and mobilizing actions in communities and in schools."
The 2022 United Nations climate change conference COP27 will be held in Egypt from 6 to 18 November 2022.
Related Topics