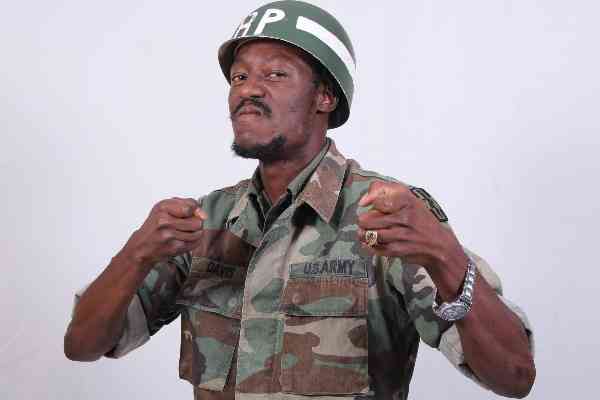 AWARD-WINNING dancehall artiste Darlington "Dhadza D" Zhanje has partnered for a nationwide anti-drug campaign to help fight drug abuse, especially among young people in high-density suburbs.
Launched last week at Landmark in Epworth, the campaign seeks to raise awareness on the dangers of abusing the deadly crystal methamphetamine, a popular party drug smoked using a small glass pipe. The users also swallow, sniff or inject it into their veins.
Over 30% of young people in Zimbabwe are reportedly abusing crystal methamphetamine.
The drug, crystal methamphetamine popularly known as gukafella, ice or dombo in street lingo, is a strong and highly addictive substance that affects the nervous system.
"Seeing the dangers that drug abuse is posing in most youths, including artistes, I have partnered Hard Mashona Arts and Culture to implement a drug abuse awareness campaign so that we help fight the scourge," Dhadza D noted.
"We launched the campaign last week with a performance at Landmark in Epworth where we encourage youths to shun drug abuse. I am optimistic that the campaign, to be taken to all the country's provinces, focusing on youths will yield results."
He also highlighted that they were open to partnerships to make the campaign a success and this Friday he will be taking his act to Gweru with a performance at VG Complex Warehouse alongside Poptain and Jah Prayzah.
"As we intensify our campaign against drug and substance abuse, we want to make sure that we reach out to everyone in all four corners of our country. In our efforts to make this campaign a success, we are still appealing to stakeholders to come on board and partner us in this battle to fight drug and substance abuse," said Dhadza D.
Founder and executive director of Hard Mashona Arts and Culture Andrew Musoni applauded Dhadza D for partnering them because drug abuse is real and is affecting lives, particularly young people.
"Drug abuse has become a national pandemic, even more than COVID-19. Drugs such as crystal meth popularly known as guka are causing serious psycho-socio-economic damage and is threatening to annihilate a complete generation of productive and energetic youths," Musoni said.
"After using these drugs and substances, users are engaging in serious criminal activities such as theft and robbery in order to get money for another high.
"It is this observation that led me and Dhadza D to find it worthwhile to move around the country educating the youths and the nation at large on the dangers of drug abuse."
Follow us on Twitter @NewsDayZimbabwe
Related Topics