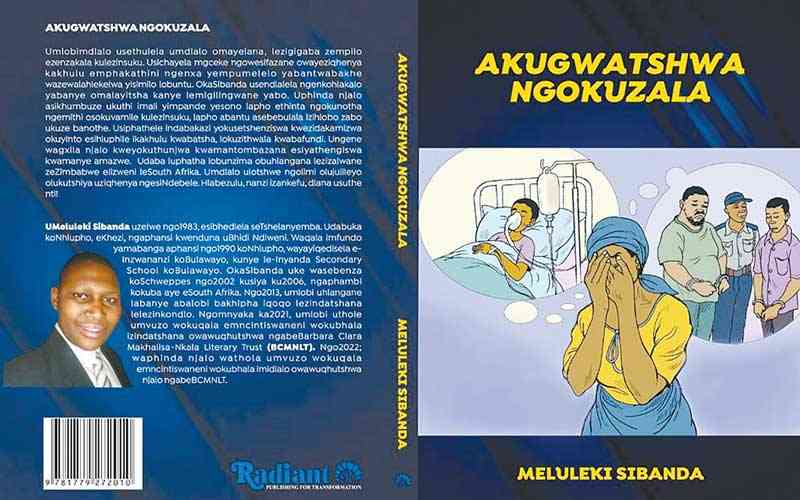 AFTER years of collaborating with fellow authors, South Africa-based Zimbabwean writer Meluleki Sibanda has gone solo to publish his debut novel, Akugwatshwa Ngokuzala.
The novel touches on various societal issues that people encounter such as teenage pregnancy, human and drug trafficking, xenophobia and crime.
The book was published by Radiant Publishing Company after it came first in a writing competition hosted by Barbara Clara Makhalisa Nkala Literary Trust early this year.
"My debut novel Akugwatshwa Ngokuzala is a story of a woman who was excessively proud about her children, not knowing what they do for a living," Sibanda said as he expressed delight for living his writing dream.
"Being an author is a calling for me. My passion for writing grew in 1996 when I was in Grade Seven. I was passionate about reading and preserving the Ndebele language.
"I love reading Ndebele novels, especially Mayford Sibanda, Mthandazo Ndema Ngwenya and Dingindlela Dube's books," he said.
Sibanda co-authored an anthology of short stories titled Izigaba Zakwandonga Ziyaduma with eight other writers in 2013 and he has two short stories in that book.
"In 2014 under the Abalobi Bakithi Organisation, we published a poetry book titled Sigiya Ngolwethu where I have 12 poems. I published another book under Abalobi Bakithi again in 2015 titled Kunjani Nxa Kunje? and is still selling like hot cakes," he said.
"In 2015, I co-authored an anthology of short stories titled Umhlaba Wenkohlakalo with Abalondozi Bolimi. I have one short story in the book. In 2020, we published a poetry anthology titled Izwi Lezimbongi by Inkazimulo Yesizwe and I have five poems there."
Follow us on Twitter @NewsDayZimbabwe
Related Topics